'Destiny 2' Beta Armor Sets: How to get all of them in the demo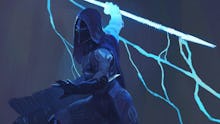 If you're playing the Destiny 2 beta, there's plenty to discover. It might seem at first like you're not getting a big portion of the game as part of the demo — and to be fair, you're not. Still, that doesn't mean there isn't a lot to see.
If you're looking to get the most out of the Destiny 2 beta you'll want to collect all the special armor that's available. That will also give you a chance to test it all out ahead of the official release. Lucky for you, we have the details on where to get all the armor sets in the game and tips and how to do it quickly, based on person experience and some help from Stevivor.
You're going to be one stylish Guardian — and you don't even have the main game yet.
Destiny 2 beta armor sets: Warlock Armor
Get the Ego Talon IV armor by default, when you start playing the game.
For the Ankaa Seeker IV armor, you'll get it while playing on the Crucible. This will be a random drop, so there's no way to track when you might get it.
Finally, for the Xenos Vale IV armor, it'll drop when playing Strike missions. Like with the Crucible armor, it will drop at random.
Destiny 2 beta armor sets: Hunter Armor
You'll get the Frumious armor by default when you start playing during the beginning of the beta.
For the Sword Fight 4.1 armor, you'll have to get it at random while playing on the Crucible as a random drop.
The Took Offense armor can be found within the Strike at random.
Destiny 2 beta armor sets: Titan Armor
When you first start playing the beta you'll get the Noble Constant Type 2 set.
Play in the Crucible to get the Phoenix Strife Type 0 armor set.
Check out the Strike to grab the Shelter in Place armor set.
Now get out there and start owning, Guardian.
More gaming news and updates
Check out the latest from Mic, like this deep dive into the cultural origins of Gamergate. Also, be sure to read this essay about what it's like to cosplay while black, a roundup of family-friendly games to play with your kids and our interview with Adi Shankar, producer of the animated Castlevania Netflix series.