'Final Fantasy 16' Rumors and News: Could we see a new entry in the RPG series release soon?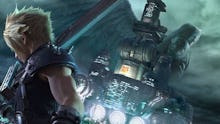 Final Fantasy 14 and Final Fantasy 15 are still both going strong, but we still can't help but look forward to the next big thing from the franchise. That's right, we're talking about Final Fantasy 16. The game's release date is still entirely theoretical, but we can barely stand the wait.
Is there actually a 16th installment of the long-running role-playing franchise coming soon, or is it going to be a much, much longer wait? Here's what you need to know about Final Fantasy 16
Final Fantasy 16 rumors: Is a new game coming?
The short answer is, possibly. It's far too early to begin speculating as to whether or not there'll be a new Final Fantasy game, let alone Final Fantasy 16 this close to Final Fantasy 15's release. Developer Square Enix is also likely focused on the impending arrival of Kingdom Hearts 3 next year at the moment above all else. But that hasn't stopped the first rumors for bubbling up. We all want to see more from our favorite creators and universes, after all.
There's one rumor in particular that's been flying around, though it has yet to be confirmed (or denied). For now, let's just say it's plausible, at the very least.
Back in May, a report on Now Loading highlighted a Japanese job posting on career site ECareerFA looking for a 2-D artist to work on what was described as a "super-famous RPG series." According to a Google translation, the listing stated that the job was for one of the most "popular game software makers among third parties." It also included other hints that the job could be related to Square Enix and the next Final Fantasy game.
Of course, it's possible the listing could be for a different company and a different game — or it could be nothing at all. But it was enough to spark speculation that Final Fantasy 16 might just be in the works. It's far too soon to know anything with much certainty, and even when the details do start to trickle in we'll still be in for a lengthy development cycle if Square Enix want Final Fantasy 16 to meet fans' lofty expectations.
More gaming news and updates
Check out the latest from Mic, like this essay about the sinister, subtle evils lurking in rural America that Far Cry 5 shouldn't ignore. Also, be sure to read our review of Tekken 7, an article about D.Va's influence on one Overwatch player's ideas about femininity and an analysis of gaming's racist habit of darkening villains' skin tones.