'WoW' Felmyst Shutdown: 'World of Warcraft: The Burning Crusade' private server gets takedown notice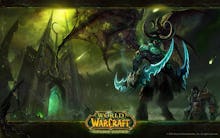 Blizzard seems to be on a warpath when it comes to fan-run servers, having just reached out to legacy World of Warcraft: The Burning Crusade server Felmyst. As a result, the private server has been served a cease and desist notice. Accordingly, the owner, who goes by Gummy, has taken down the server and left his own note with thoughts on the process on the official Felmyst site. As you can imagine, fans aren't exactly thrilled about this turn of events.
Blizzard Felmyst Private Server Cease and Desist: What the fans are saying
First, it's important to know that Felmyst was created in an attempt to preserve legacy content from the expansion The Burning Crusade, rolling back to the first launch of said expansion. Felmyst was going to attempt to offer an experience as authentic as is possible for players looking to play the expansion the way you would have been able to when it first released. It's been a decade since its debut, so it's been quite some time since WoW fans were able to experience the challenge and intriguing differences between the game now and back then.
Blizzard hasn't done much to offer players any sort of way to check out the legacy content they feel that they're missing since the game has changed so much over the past few years. Players lament the fact that Blizzard hasn't put together its own legacy servers since Felmyst was the closest thing to having that in some time.
It doesn't seem that Blizzard is too keen on building something like this on its own, so fans are understandably irritated by the news, as is Gummy, as this was a project he spent much of his time on as noted in his official letter on the Felmyst page.
This is an example of the perils that come along with covering fanmade projects of this nature. Hopefully there's some sort of support coming in the future to help soften the blow of not being able to access this type of content in its original state going forward, especially given World of Warcraft's influence on gaming and iconic status.
More gaming news and updates
Check out the latest from Mic, like this deep dive into the cultural origins of Gamergate. Also, be sure to read this essay about what it's like to cosplay while black, a roundup of family-friendly games to play with your kids and our interview with Adi Shankar, producer of the animated Castlevania Netflix series.