'Persona 5' Sales: Atlus has shipped over 1.8 million copies worldwide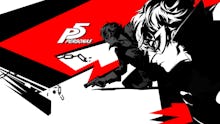 The gorgeous and impeccably stylish fifth entry in the Persona role-playing series, Persona 5, has shipped an impressive 1.8 million copies worldwide, according to its publisher, Sega. Sega producer and director (Yakuza series) Toshihiro Nagoshi announced the good news during a recent Sega Raw live stream, a monthly variety show where Sega games are discussed.
Persona 5: A champion for Japanese Role-Playing Games
The success of Persona 5 isn't surprising by any means, and even though the number of 1.8 million refers to copies shipped to retailers, that doesn't discount how special that number really is by any means. Retailers aren't going to grossly overestimate how many copies of a game they need for launches like these (not usually), so this is a good idea of how many copies sold we may end up looking at in the future.
When compared to Persona 4: Golden's global sales total as of June 10, 2017 of 1.16 million (via VGChartz), 1.8 million copies shipped since Persona 5?s release on April 4, 2018 seems like a massive, ridiculous amount of sales to depend on. It helps to remember that Persona 5 was met with overwhelmingly positive scores from critics upon its debut, opening to 9/10s, 4/5s, 10/10s, and positive ratings each lauding its stylistic choices, presentation, gameplay, and more with one critic going so far as to describe it as an "unabashed masterpiece."
It's typical for some players to dismiss anime-styled games or Japanese role-playing games as out of style or "dying out," but Persona 5 proves as it's the amalgamation of everything amazing about the genre that it's still very much alive and well, and numbers don't lie. Of course, we're still waiting to see how many of said copies were actually sold, but it's very likely that's going to be a very impressive number as well.
Hopefully this means Atlus takes notes and implements them for a possible Persona 6 (or the next best thing).
More gaming news and updates
Check out the latest from Mic, like this essay about the sinister, subtle evils lurking in rural America that Far Cry 5 shouldn't ignore. Also, be sure to read our review of Tekken 7, an article about D.Va's influence on one Overwatch player's ideas about femininity and an analysis of gaming's racist habit of darkening villains' skin tones.