'Fire Emblem Warriors' roster expands even further with additional female characters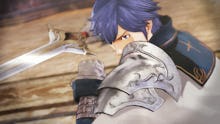 The latest issue of Japanese gaming magazine Weekly Famitsu has come forward with new details on the upcoming Fire Emblem Warriors, notably that the roster of playable characters is growing by two. Two women, to be exact, as Cordelia and female Robin from Fire Emblem Awakening join the lineup.
These are two important additions to the roster that fans should delight in being able to add to the characters you can interact with in the game. Especially for anyone who's happy to see additional female recruits from Fire Emblem in general.
Fire Emblem Warriors roster: Two more powerful female characters join the fold
Fans will recognize Cordelia from Fire Emblem Awakening, a member of Ylisse's pegasus knights and a childhood friend to fellow pegasus knight Sumia. Her mount is a pegasus and she's considered a prodigy in pretty much everything she does except for running. She provides aerial support as a fighter and she's a fantastic character in general.
The amnesiac tactician Robin also hails from Fire Emblem Awakening. Per the new Famitsu issue, both the male and female variations of Robin will appear as playable characters in Warriors.
Aside from introducing additional characters, the latest issue of Famitsu also explains that the "Efficiency" and "Weapon Triangle" systems are returning for this spinoff, in addition to a special "Character Lost" system that will keep players from using specific heroes if they fall in battle.
There are currently six female characters in the game: Lisa, Lucina, Cordelia, Corrin and series newcomers Lianna and Yelena. Of course, these are just preliminary listings and more information could still come out. But if you were concerned about the roster, you should have a pretty decent sense of what to expect at this point.
Fire Emblem Warriors' U.S. release is slated for fall 2017. It'll debut in Japan on Sept. 28.
More Nintendo Switch news and coverage
Looking for more Nintendo Switch news? Check out how blind gamers are using the Nintendo Switch. Nintendo's left Joy-Con issue turns out to be a hardware problem — here's how to solve it. Find out how to buy a console amidst the recent restock. Learn why the Switch cartridges taste so bad. Check out our comparison photos sizing up the Switch to the Wii U GamePad (part one and part two), or find out how to make use of ethernet without the dock and the best way to get alerts when new stock arrives.