'Titanfall 2': Where the series stands today, according to Respawn CEO Vince Zampella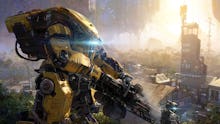 Titanfall 2 is a fantastic shooter, but unfortunately its sales didn't quite reflect how much of an improvement it is over the original game. Respawn Entertainment CEO Vince Zampella notes the game was still successful despite lower sales numbers, which he revealed during a recent interview with GameSpot. All that is well and good, but what does it mean for Titanfall as a series going forward?
What is the future of the Titanfall series?
During the interview, Zampella made sure to say it's important to "keep the franchise going," and that the company is absolutely working on more Titanfall. He snarkily added that was the "quote" he was "supposed to say." But that doesn't tell us much of anything, at least in terms of whether we should look forward to a Titanfall 3 in the future or whether the IP is being diffused into something different.
"There's some other things we're doing that haven't been announced just yet, but we're heavily invested in the Titanfall universe," Zampella said. Some of those "other things" include the mobile game Titanfall: Assault, which I'm looking into over the next few days ahead of its full launch. It has potential, but it's not likely to appeal to the same people who enjoy the game's console versions.
There doesn't seem to be much of an impetus from Zampella and company to keep making Titanfall 2 content, at least with statements he's made that waver from "It's important to keep the franchise going" to "We want to work on new stuff," with regard to the fact that the latest piece of Titanfall 2 downloadable content will likely be the last.
However, it seems fans still want to get in on Titanfall 2, at least when it comes to multiplayer mode. An official tweet from the Respawn Twitter account on Thursday noted that nearly 1 million unique players had played Titanfall 2 over the previous week.
Many of the massive amount of players were playing the new Frontier Defense mode, which Zampella noted had "five times the numbers" since the game's launch, which was "very encouraging" for Respawn.
Unfortunately, this doesn't say much about whether there will be a new core Titanfall game in the future. It does demonstrate that Respawn is interested in the franchise it created, but perhaps it's investigating new and other ways to explore the universe beyond complete installments. It seems only time will tell.
More gaming news and updates
Check out the latest from Mic, like this deep dive into the cultural origins of Gamergate. Also, be sure to read this essay about what it's like to cosplay while black, a roundup of family-friendly games to play with your kids and our interview with Adi Shankar, producer of the animated Castlevania Netflix series.