'StarCraft: Remastered' System Requirements: Can your PC handle the game?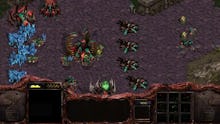 StarCraft fans have been eagerly awaiting StarCraft: Remastered, a complete overhaul of the classic real-time-strategy game. It's finally here, and you can download it now if you're looking for a whole new coat of paint with extra goodies for Blizzard's much-loved and extremely popular title.
But if you're not quite sure you can run it on your PC, you might first want to consult a list of requirements. Will you be able to run the game or will you need to upgrade? We've got all the information you need to determine whether or not it's time to move forward on some new PC parts.
StarCraft: Remastered: Minimum requirements
According to Blizzard, the minimum specs for StarCraft: Remastered are as follows:
Operating System: Windows 7/Windows 8/Windows 10
StarCraft: Remastered: Recommended requirements
As far as the recommended specifications go, Blizzard suggests the following:
Operating System: Windows 10 64-bit
The requirements aren't so stringent that the average player should have to upgrade their current rigs to support the game, but if you take a look at the chart and see that you're lagging behind the minimum requirements, you might want to think about upgrading your PC.
Now get out there and start constructing additional pylons.
More gaming news and updates
Check out the latest from Mic, like this deep dive into the cultural origins of Gamergate. Also, be sure to read this essay about what it's like to cosplay while black, a roundup of family-friendly games to play with your kids and our interviewwith Adi Shankar, producer of the animated Castlevania Netflix series.