Equifax breach: 3 senior staffers reportedly sold company stock days after data incident discovered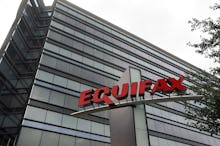 On Thursday, Equifax, one of the three major credit bureaus that monitor and determine credit scores, announced that the personal information of up to 143 million U.S. consumers had been accessed in a "cybersecurity incident." As Mic reported, the company announced the attack in a press release.
According to the company's statement, the cyberattacks began in mid-May and ended sometime in July. Though the company said it "found no evidence of unauthorized activity on Equifax's core consumer or commercial credit reporting databases," it did note that the information accessed was of a highly sensitive nature and included names, Social Security numbers, birth dates, addresses and "in some instances driver's license numbers."
To make matters worse for the company, Bloomberg additionally reported Thursday that three senior employees at Equifax sold their personal company stock after discovering the hacking — but before the breach was revealed to the public.
As Bloomberg reported, Equifax Chief Financial Officer John Gamble sold shares of the company worth $946,374. Meanwhile, Joseph Loughran, president of U.S. information solutions, "exercised options to dispose of stock worth $584,099. Rodolfo Ploder, president of workforce solutions, sold $250,458 of stock on Aug. 2."
Following the breach announcement, Equifax shares dropped 6.2% in extended trading, Bloomberg reported.
In a statement an Equifax spokesperson told Mic, "The three executives who sold a small percentage of their Equifax shares on Tuesday, Aug. 1, and Wednesday, Aug. 2, had no knowledge that an intrusion had occurred at the time they sold their shares."
As Mic previously reported, Equifax will notify affected consumers via direct mail. The company has also created a dedicated website — equifaxsecurity2017.com — where people can check to find out if their personal information was part of the breach. To also make up for its blunder, Equifax says it plans to offer one full free year of complimentary credit and identify-theft monitoring.
"Our goal can't be simply to fix the problem and move on," Equifax CEO Richard Smith said in a statement. "While we've made significant investments in data security, we recognize we must do more."
Mic has reached out to Equifax for further comment on the Bloomberg article.
Sept. 7, 2017, 9:26 p.m.: This story has been updated.