Mic Wakeup: Health care, Mexico rescinds offer for Harvey aid and Pope Francis talks DACA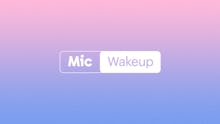 Here are three stories for Tuesday, Sept. 12 to get your morning started:
Bernie Sanders' Medicare-for-all bill just got a huge endorsement.
On Monday, several sources confirmed to Mic that Democratic Sen. Kirsten Gillibrand intends to co-sponsor Sen. Bernie Sanders' (I-Vt.) Medicare-for-all bill. Gillibrand joins at least seven other senators who have announced their intention to co-sponsor the legislation, which Sanders is expected to introduce on Wednesday.
What does that mean for you? If Sanders' bill somehow passed, it would ensure access to health care for all Americans, regardless of income. Learn more on how Sanders plans to pay for the health care plan here.
Mexico rescinds offer to aid Hurricane Harvey victims.
In August, the Mexican government announced its plans to aid Hurricane Harvey victims. However, on Monday, the nation's foreign ministry announced it would have to cancel those plans to divert the money toward its own natural disaster relief.
At least 96 people have died in the wake of the 8.2 magnitude earthquake that hit Mexico's southern region. Following the quake, Hurricane Katia hit the country's gulf coast, killing two more people.
So how can you help? You can donate to one of the many local charities in Texas still in need of help. Or, you can spread the wealth to those in Florida and Mexico who are in search of a helping hand as well following their own natural disasters.
The pope has a stern warning for climate change doubters.
On Sunday, while flying home from his trip to Colombia, Pope Francis responded to questions on a variety of topics, including President Donald Trump's recent action against DACA.
On DACA the pope said, "The president of the United States presents himself as pro-life and if he is a good pro-lifer, he understands that family is the cradle of life and its unity must be protected."
The pope also discussed climate change, saying "Anyone who denies [climate change] should go to the scientists and ask them." He also noted a particular Bible passage that reads, "Man is stupid."
"It's like that, when you don't want to see, you don't see," he added.
Will the Pope's comments resonate with Trump? Probably not. As Mic previously reported, Trump once called Pope Francis a "pawn" of the Mexican government, adding that the pope's questioning of his faith was "disgraceful."