Mic Wakeup: A new iPhone is here, gay activist Edith Windsor dead at 88 and Florida's big comeback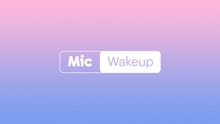 Here are three stories for Wednesday, Sept. 13 to get your morning started:
The new, totally over the top iPhone is here
On Tuesday, Apple finally revealed its latest iterations of the iPhone: iPhone 8, iPhone 8 Plus and iPhone X. And while these new phones will surely whip Apple fanatics into a frenzy, they weren't even close to the coolest thing Apple unveiled at the event. As Mic reported, that distinct honor went to Apple's use of augmented reality.
The iPhone X, which is Apple's 10th anniversary edition, will come with a ton of AR-ready features including the new A11 Bionic chip and a front-facing 3-D camera. With that new camera users will also be able to use Face ID in the same way they use Touch ID now. Additionally, the new iPhone 8 and 8 Plus's cameras will come precalibrated for AR with new gyroscopes, accelerometers and motion tracking.
Edward Snowden, however, isn't a fan.
How much is it? The iPhone X will set you back $999.
Edith Windsor dies at 88.
Edith Windsor, whose landmark lawsuit helped set in motion the battle to legalize same-sex marriage, died at the age of 88.
It was her case that led the Supreme Court to grant same-sex married couples federal recognition for the first time, the New York Times wrote. Her case also afforded same-sex couples with the same federal benefits provided to straight couples.
"I'm thrilled, I'm absolutely thrilled," Windsor told the New Yorker in 2015 on the day of the nationwide ruling allowing same-sex couples to marry. "I think it's only the next major step," she added. "We have a history: beginning to see each other with Stonewall, when a whole new community began to recognize itself; the AIDS crisis — we'd always been separated. Gays and lesbians, separated!"
Why this matters: Windsor's case led the Supreme Court to strike down the Defense of Marriage Act — and the rest is history.
Floridians are trying to get back on their feet after Irma.
The power is still out for millions of people living in Florida following the weekend's devastating visit by Hurricane Irma. But even the threat of darkness and no air conditioning in 90-degree heat won't deter people from attempting to get back into their homes and on with their lives.
"My guess is it'll be a full week until we can get back to work," David Doran from Naples, Florida, told Mic. "People don't want to rush back."
But for some, that "rush" is more of a "wait and see," especially for those living in the Florida Keys. As various reports indicated, the single road down to the Keys is impassible, making it impossible to both get home and know the extent of the damage.
"Thank God a lot of people evacuated the Keys," Florida Highway Patrol spokesman Joe Sanchez told the Miami Herald. "At this time I don't have the faintest idea when they're going to open the roadway."
How you can help: Florida, along with Texas, has a long road to recovery ahead. Here's how you can give goods, donations or your time to the victims of either hurricane.