Mic Wakeup: Pharma Bro jailed, Tiffany Trump snubbed and Facebook is finally under investigation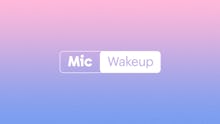 Here are three stories for Thursday, Sept. 14 to get your morning started:
Martin Shkreli is in jail
The internet's most hated person, Martin Shkreli, is behind bars.
On Wednesday, Judge Kiyo Matsumoto revoked Shkreli's bail and ordered the man dubbed "pharma bro" to be jailed as he awaits sentencing for securities fraud. The reason? Facebook. According to NBC, Shkreli posted a shrewd (and now deleted) message on his page telling followers that he'd be willing to pay $5,000 to anyone who pulled a strand of hair out of Hillary Clinton's head. Matsumoto deemed this tantamount to "solicitation of assault," which made Shkreli a "danger to society."
Is this the last we'll ever hear of him? Likely no, as he still has to appear at his sentencing for securities fraud, which is set for sometime in January.
Social media platforms are getting their time in the Mueller probe spotlight
Social media platforms, including Facebook and Twitter, are garnering new scrutiny in special counsel Robert Mueller's investigation into Russian interference with the 2016 presidential election.
In a Bloomberg report released Wednesday, sources claim Mueller's team is requesting information from both major social networks to suss out just how involved Russia was in influencing voters via the platforms. The investigation revelation comes just days after Facebook itself revealed that a Russian-affiliated "troll farm" spent $100,000 on thousands of ads on the network during the election.
Wait, is this fake news? Nope. It's looking more and more like Russia infiltrated American social feeds throughout the election. To what extent, we have yet to find out.
Tiffany Trump has no friends at Fashion Week
Tiffany Trump, who once walked the catwalk at Fashion week herself, has now become a pariah that literally nobody wants to sit next to at events, Mic reported.
"It's because she's Trump's daughter, that's it really!" a show director at an international public relations company, who wished to remain anonymous, told Mic. "That's why people don't like her! Unfortunately she's become a victim of her father's shenanigans."
And this director wasn't the only one to make this claim. Mark Silver, the founder of Factory PR, also said to Mic that the fashion community should be "allergic" to all things Trump, Tiffany included.
"Fashion is often built with the talents of the shunned creative kids — LGTBQ folks; immigrants — who have only recently been accepted and given rights," he said. "While I doubt Tiffany is involved at all, accepting Tiffany or any Trump into the fashion fold is counter to the freedom fashion promotes."
Has she been totally shunned? No, she still made it to at least one show (Philipp Plein).