Google regularly discriminates against women, lawsuit alleges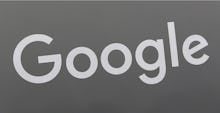 Google regularly pays women less than men in similar roles and systematically stifles their career paths within the company, according to a new class action lawsuit filed by three ex female employees of the company.
The proposed class action lawsuit, Reuters reported, was filed Thursday, in California state court in San Francisco. Coincidently, the U.S. Department of Labor is also in the midst of its own investigation into whether or not Google discriminates against women, Reuters noted.
A spokesperson at Google told USA Today that it would internally review the lawsuit but disagreed with "the central allegations."
The ex employees, Kelly Ellis, Holly Pease and Kelli Wisuri, told USA Today that they each quit after the company placed them in both lower-level and lower-paying jobs, denied them promotions and created further obstacles to advancing their careers.
"Women should have the same opportunities as men and receive equal pay for substantially similar work," Wisuri said in a statement.
James Finberg, the lawyer representing the women in the case, believes that they will have strong support from other women in the tech industry.
"That's a strong outpouring of dissatisfaction," Finberg told USA Today. "The stories of the women were consistent with what the Labor Department found, that women are paid less in every category."
Indeed, these three women are far from alone in their dissatisfaction with Silicon Valley. As Reuters noted, a number of companies, including Microsoft and Twitter, are currently facing sex bias lawsuits.
And, of course, the tech giant Uber became the symbolic poster child for sex discrimination in 2017 after several employees, both men and women, came out to denounce the company's sexist behavior.
As for what's causing this behavior to continue in the tech world, Julie Horvath, an Apple engineer who left GitHub in 2014 following revelations of its sexist internal culture, previously told Mic that she believes it all comes down to one thing: power.
"Often harassment in tech is an abuse of power," Horvath said. "How can someone who is in a position of power, at the top of the food chain, relate or objectively examine a systemic issue like harassment in tech?"