Mic Wakeup: Hurricane Maria is here, health care gets a vote and Cardi B has totally transformed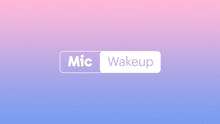 It's Tuesday, Sept. 19. Here are three stories to start your day.
Hurricane Maria is making a beeline for Puerto Rico.
No, it's not your imagination, this year's hurricane season really is worse than years past. Hurricane Maria, the fourth major storm to form in the Caribbean this year, will make landfall on Puerto Rico on Wednesday, according to the National Hurricane Center. As the Weather Channel reported, Hurricane Maria has intensified to a Category 5 storm.
As the Weather Channel, noted the storm will likely cause massive devastation in an area already rocked by Hurricane Irma. In fact, the National Weather Service in San Juan, Puerto Rico, warned that "Locations may be uninhabitable for weeks or months."
What can I do? Right now, sit and wait. And if you're in Puerto Rico or the nearby islands you need to prepare ASAP.
Health care reform could pass without you even noticing.
Health care reform has become the bane of all Republicans' existence. Their attempts to repeal and replace the Affordable Care Act have been feeble at best, but a new bill by Sens. Lindsey Graham (R-S.C.) and Bill Cassidy (R-La.) may actually make it through — and soon.
As Mic reported, the Congressional Budget Office announced it will have a preliminary score for the Senate by "early next week," meaning a new vote could be imminent. And if the senators are successful in sending through their bill with just the preliminary CBO score, which the CBO explained will not contain "estimates of the effects on the deficit, health insurance coverage or premiums for at least several weeks," they may just be able to get the votes they need.
Umm, I don't like this. Can I stop it? You sure as hell can try. Here's how you can call, fax, or email your representatives right now.
Cardi B is finally getting the fashion love she deserves.
Cardi B, a longtime internet A-lister, has finally transcended her reality show days and Instagram-famous nights and has turned into quite the fashion darling. In just a little more than a year the one-time Love & Hip Hop: New York star has turned into a bonafide fashion hit, and New York Fashion Week proved it.
Great, why should I care? Because Cardi B is a true gem and the world needs a little bit of a fun distraction right now. Read our entire take on Cardi's transformation here.