Mic Wakeup: Trump talks war, Siriano remakes Barbie and 'Mic' talks to Hillary Clinton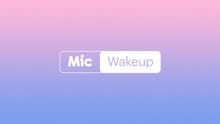 It's Wednesday, Sept. 20. Here are three things you need to know.
Trump is prepared to "totally destroy" North Korea.
On Tuesday, while addressing the United Nations for the first time, President Donald Trump took time out of his speech to send a message straight to the "Rocket Man" himself, Kim Jong-un. Trump's message: "The United States has great strength and patience, but if it is forced to defend itself or its allies, we will have no choice but to totally destroy North Korea."
He additionally called on fellow world leaders to further isolate the nation and end all trade with Kim. Trump added, "If the righteous many do not confront the wicked few, then evil will triumph. When decent people and nations become bystanders to history, the forces of destruction only gather power and strength."
Will this story on North Korea ever end? Probably not anytime soon. Read up on this thorough and timely guide to the North Korea crisis by the New York Times.
Christian Siriano is revolutionizing Barbie once and for all.
Christian Siriano has come a long way from his days on Project Runway. The designer has dressed some of the biggest names in Hollywood and has truly made a name for himself as the designer who wants to dress women of all sizes and backgrounds and make them each feel uniquely beautiful.
Now, Siriano is dressing one of the most famous faces of all: Barbie.
But, rather than simply slap a design on the bottle blonde we all grew up with, Siriano's Barbies will come in all shapes and sizes and reflect a few of the famous faces he's dressed along the way.
"I'm thrilled to be teaming up with Barbie," Siriano said in a statement to Mic. "I've loved the brand since I was young, so it's a dream come true to be collaborating with them to tell this story of body inclusivity and diversity."
How can I get one? Sadly for the world, the dolls are not available for sale just yet. But with enough groundswell maybe we can all get Mattel to give us a release date soon.
Hillary Clinton says she's not contesting the election.
Hillary Clinton is used to being misunderstood. Take, for example, a recent comment she made on NPR on Monday, which was misconstrued and had people believing that she may still contest Donald Trump's election win.
So what did she really mean? "I think no one, including me, is saying we will contest the election," Clinton said during a roundtable interview with Mic. "I'm in the very large group of people who believe that, you know, there's no legal basis, no constitutional basis for that."
Beyond the election, Mic dug in with the one-time secretary of state for her thoughts on several matters, including if she thinks first lady Melania Trump is delivering on her own campaign promise to stand up to internet bullies.
"I think it's a really important issue, and if she were serious and able to follow through on it, I bet there would be so many people who would be willing to try and help her out on that," Clinton told Mic.