Mic Wakeup: Maxine Waters is ready for battle, an extinction is coming and why you should travel now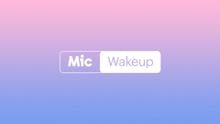 It's Friday, Sept. 22. Here are three things you need to know.
Maxine Waters is ready to battle Jeff Sessions and his "racist" conduct
California Representative Maxine Waters is ready to fight what she calls Attorney General Jeff Sessions' "racist conduct."
In an exclusive sit-down, Waters told Mic that she plans to introduce two new criminal justice reform measures to combat Sessions' police reform program.
"We're trying to push back and fight against a man who comes to this very important office of attorney general with a racist background, with a background against all of the progressive laws that have been put in place, in order to deal with police departments," Waters said. "We've been able to get some progress in relaxing the mandatory minimum sentencing. But the work is not done."
For more information on these measures, check out the Demanding Oversight From Justice Act and Mandatory Minimum Reform Act.
There's a mass extinction on the way, but don't worry about it (yet)
Have you heard the rumor that the world is coming to an end this Saturday? According to author and Christian numerologist David Meade, a large planet will appear in the sky Saturday, marking doomsday for us all.
"When there has been mass extinctions, there has been major disruptions in the carbon cycle. It's not clear what the cause and effect is, but the association or simultaneity is clear," Daniel Rothman, professor of geophysics at the Massachusetts Institute of Technology's Department of Earth, Atmospheric and Planetary Sciences, told Mic. "It's the natural carbon cycle, but the exhaust from automobiles or fossil fuels burning is essentially a speedup of the natural geological process."
So what will go down? Eventually, Rothman said, the Earth will pass a carbon threshold that it can never recover from. And that threshold will likely be passed around the year 2100.
What can I do to stop this? Read up on all the ways you, yes you, can make a difference here.
Want to help the Caribbean recover? Book a vacation now
The Caribbean was absolutely devastated in the last several weeks by two massive storms: Hurricane Irma and Hurricane Maria.
Both storms left a path of destruction in their wake, one leaving the entirety of Puerto Rico without power, the other wiping the island of Barbuda almost completely off the map.
But life goes on in the Caribbean, and it needs your help. Sure, you absolutely can donate to recovery efforts with a plethora of charitable organizations, but another way you can give back is by planning a visit to any of the islands or areas that remain open to tourists. Heading to this tourism-reliant region for a vacation and spending your travel money there is perhaps one of the best ways to help the people get back on their feet.
So where can I go? Read up on which islands are open for business here.