Mic Wakeup: Susan Collins says 'no,' Puerto Rico needs help and what #TakeAKnee is really about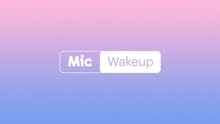 It's Tuesday. Here are three stories you need to know about.
RIP the Graham-Cassidy bill
On Monday, Maine's Republican Senator Susan Collins announced she is opposed to the latest iteration of the Republican health care plan, the Graham-Cassidy Bill.
"Health care is a deeply personal, complex issue that affects every single one of us and one-sixth of the American economy," Collins wrote in a statement. "Sweeping reforms to our health care system and to Medicaid can't be done well in a compressed time frame, especially when the actual bill is a moving target. Today, we find out that there is now a fourth version of the Graham-Cassidy proposal, which is as deeply flawed as the previous iterations. The fact that a new version of this bill was released the very week we are supposed to vote compounds the problem."
What happens now? It remains unclear if Senate Majority Leader Mitch McConnell will bring the bill to a vote, but if it does there is little chance it will make it through.
Puerto Rico desperately needs the world's help
It's been a full six days since Hurricane Maria struck the island of Puerto Rico, but the situation remains dire at best. As Mic reported, the entire island's power grid is damaged, its infrastructure torn apart and cell service remains spotty at best.
To make matters worse, because communication systems are down all warnings and messages have to be done by word of mouth from neighbor to neighbor.
"There will be no food in Puerto Rico," José A. Rivera, a plantain farmer on the island, told the New York Times. "There is no more agriculture in Puerto Rico. And there won't be any for a year or longer."
What can I do to help? Celebrities, rather than the U.S. government, have been the most vocal about the need to help those living on the island territory. Jennifer Lopez made a $1 million personal donation, while Ricky Martin donated $100,000 and has started a donation page, which you can donate to, here.
Stop confusing what the #TakeAKnee movement is about
It's been a little more than a year since Colin Kaepernick took a knee during the national anthem. At the time Kaepernick was still an active quarterback playing for the San Fransciso 49ers.
As Mic explained in a previous post it's important to not get the facts twisted: The #TakeAKnee movement has absolutely nothing to do with President Donald Trump, being anti-American, anti-anthem or anti-American flag. It was, is, and forever will be a silent and peaceful protest against the racial injustice permeating our nation.
"Our communities must refute this disturbing worldview and rise to the defense of the free speech rights of our allies in sports," Rashad Robinson, executive director of racial justice organization Color of Change, said in a statement.
How can I discuss this with my friends and family? Share this article on social media, or email it to a friend who is open to dialog. Ensure you're helping the cause my clarifying its message whenever possible.