Want to save money in 2018? 15 things that will be cheaper — or more expensive — in the new year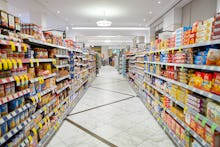 In 2018, your avocado toast could get even more expensive, while the price of a new Tesla could fall. That may seem counterintuitive — avocados literally grow on trees, while Tesla customers often wait months to take ownership of a new model — but it actually makes perfect economic sense.
That's because the prices of goods and services fluctuate based on everything from weather and technology to the basic rules of supply and demand. Weather has a big impact of the price of produce in particular. For example, a 2016 heat wave and heavy rains led to a smaller avocado crop in 2017, which in turn raised wholesale prices by roughly one-third, the Los Angeles Times reported. Meanwhile, improved battery technology has helped make the debut of a $35,000 Tesla a reality.
Increased regulations can also raise prices, which may prompt businesses to follow suit to help cover the costs of adhering to the new rules, the Houston Chronicle reported. For example, if food needs more careful inspection before sale or if upgraded equipment must be purchased to comply with regulations, a business will often raise prices to preserve their profit margins.
Of course, the time of year when you look to buy also plays a big role. It's no surprise, for example, that Christmas decorations go on sale right after Dec. 25, while the price of hotels and flights to popular vacation destinations rise during peak seasons.
To help you figure out what will cost more or less in 2018, DealNews came up with a cheat sheet based on news reports and its own trend-tracking data, Lindsay Sakraida, DealNews' director of content marketing, said in a phone interview.
What will be more expensive in 2018
Some of your favorite things — like avocados, travel, smartphones and video streaming services — are forecast to get a little more expensive in the new year.
1. Smartphones
It's not your imagination. Smartphone prices are off the rails and consumers who want to upgrade their phones are now faced with paying nearly $1,000 for the new iPhone X. Considering you could have purchased the iPhone 6S for less than $200 only a few years ago, that's a heck of a price spike in a short amount of time.
The new models are more expensive in part because manufacturers keep adding expensive, high-end features — including a better screen, wireless charging and a longer battery life on the iPhone X — to entice buyers.
To avoid tech inflation, keep your current phone as long as you can. If you have to replace it, consider a refurbished model.
2. Video streaming services
You gave up cable TV years ago for cheaper services like Netflix and Sling TV. But now prices are creeping up for those, too: In November, Netflix raised the monthly price of its two-stream HD plan from $9.99 to $10.99, while four-stream plans jumped from $11.99 to $13.99 per month, Mashable reported. Meanwhile, Disney is expected to start pulling its content from Netflix and debuting two of its own subscription services, one for sports (launching in the spring) and the other for movies and TV shows, scheduled to go live in late 2019, the New York Times reported.
With prices rising, it's important to choose wisely. To help with your decision, check out this Consumer Reports guide and compare prices and services.
3. Travel
Finding a sweet deal on a hotel and airfare may be a little more challenging in 2018, as global air travel prices will rise by 3.5% and hotels by 3.7%, according to a 2018 Global Travel Forecast from travel company Carlson Wagonlit Travel. Why the increase? Some hints include rising gas prices for airfare and hotel mergers, according to the LA Times.
Although prices are on the upswing, you can still get a good deal if you do a little digging. Use handy apps like Hopper or CheapAir to locate the best deals or research which destinations could be a little less expensive — Chicago, Hawaii and Stockholm, Sweden, are some ideas. Browse more discount destinations for winter on SmarterTravel here.
4. Home repair and remodeling
Recent hurricanes and storms sent the price of remodeling or building a home skyrocketing. "Demand for supplies and labor increased due to the storms, which has made costs rise," DealNews' Sakraida said. For 2018, Remodeling magazine anticipates the cost of many projects — like bathroom makeovers or minor kitchen remodels — to increase.
If you're thinking of embarking on a home improvement project or want to build your dream home, have a realistic idea about what the project will cost, do as much grunt work as you can and use recycled parts rather than purchasing new, This Old House recommended. Other tips include forgoing expensive lighting, avoiding moving the sink or toilet to save on plumbing costs and using standard-sized windows and doors so you don't have to pay for custom ones.
5. Food
It's not just the price of avocados that's going up. Grocery prices are anticipated to rise between 1.5% and 2.5% in the new year, according to the U.S. Department of Agriculture's Consumer Price Index. And while prices on eggs, beef and dairy dropped in 2017, thanks in part to falling transportation and energy costs, a slow increase is forecast for 2018 as producers are flush with product, according to NPR.
While grocery prices are going to creep upward, eating out may be far more costly: Restaurant prices rose about 2.4% over the past 12 months, according to the Consumer Price Index. "We are seeing restaurant prices increase tenfold because when food costs increase, people try to save money by eating at home," Sakraida said. "However, because patrons aren't coming in as often, restaurants increase prices to cover their costs of having less diners."
Eating at home is, of course, one way to slash prices, but so is using coupons and cash-back apps while you shop. You can also go out to eat, but opting for lunch over dinner, skipping the booze (or bringing your own) and resisting those expensive brunches are other smart ways to save when dining away from home.
6. Prescription medication
Prescription drug prices have been increasing for years, rising 18% annually on patented drugs since 2010, Modern Healthcare reported. Expect another bump in 2018, when pharmaceutical drug prices are anticipated to rise 7.6% as use of generic alternatives drops, according to Benefits Pro. The biggest price increases are expected among brand-name medications without generic alternatives.
Choosing generic is always smart, as prices on generic are actually falling, the New York Times reported. But what can you do if brand-name is your only option? Some money-saving ideas include checking the drug company's website for copay coupon cards or seeing if you qualify for a patient-assistance program based on your income, according to ProPublica.
7. College 
It's no secret the cost of college is increasing — and 2018 won't be any different. Over the past 20 years, in-state tuition at public colleges has risen 237%, while the average cost of attending a private college is up 157%, according to U.S. News and World Report.
While these numbers certainly sound depressing, there are ways to lower costs. For example, residents of New York state with incomes of less than $100,000 can attend public colleges and universities there tuition-free with the new Excelsior Scholarship. Both Tennessee and Oregon offer free tuition at community colleges, and several other states offer tuition breaks to in-state residents. You can also search Sallie Mae's database of more than 5 million college scholarships here.
What will cost less in 2018
Now for the good news: You'll get a price break on other things in 2018, including some cool technology and green initiatives. Here's where you'll save some dough.
1. 4K TVs
The wide availability of higher-resolution 4K technology is making these TVs more affordable than ever. Whereas in 2014, a 65-inch 4K TV would cost anywhere from $4,000 to $6,000, now you can easily find one for under $1,000.
Before you shop, make sure the TV supports HDR standards and has enough HDMI ports for plugging in all your devices, CNBC suggested. For the best picture, aim for refresh rates of 120 Hz or 240 Hz.
2. Virtual reality headsets
In 2016, you could score an Oculus Rift headset for $599 on sale. Today, you can get it for $399. Meanwhile, the higher-end HTC Vive, which also debuted in 2016, fell from $800 to $599 in 2017.
Dan O'Brien, Vive's U.S. general manager, told the Verge prices will remain low heading into 2018. "This is not about clearing the channel to make room for another product. We do expect this version of Vive to stay in market well into 2018," he said.
If you're in the market for a VR headset, check out PC Magazine's review of the best VR headsets of 2018, including models from Samsung and Google for under $100.
3. Organic groceries 
Thanks to Amazon's merger with Whole Foods, your organic produce may be a little cheaper in the coming year. "In order to remain competitive, other stores are going follow suit with price drops on organic food," DealNews' Sakraida said.
If you plan to purchase organic food, make sure you're getting the real deal by checking the organic certification on the USDA's Organic Integrity Database. You can also support local farmers by participating in a community-supported agriculture program in your area.
4. Soda
Another consumable that will see a price break is soda. Prices are down across the board, and soda is now less expensive than bottled water in many countries, according to Newsweek. A six-pack of Fiji bottled water at Walmart costs about $6.48, versus $3 for six 16.9-ounce bottles of Pepsi.
Why the price drop? Blame it on slumping sales, which hit a 30-year low in 2015 as Americans sought out alternatives like juices and flavored waters, according to Fortune. Whatever you drink, it's wise to steer clear of all sugary beverages, which can lead to weight gain and increase your risk of diabetes and cancer, Newsweek reported.
5. Used cars
Unless you're married to that "new car" smell, you can save big in the new year with a used or preowned vehicle, whose prices have dropped because of higher inventory on the market, Sakraida said. And thanks to a booming leasing market, a growing number of low-mileage preowned vehicles are readily available, which is also driving prices down, USA Today reported.
While supply may push prices lower, be careful about the type of used vehicle you purchase. Repairs on used luxury cars cost the same as repairs on newer models, so that $6,000 transmission will still be just as expensive to replace despite your purchase price, according to Auto Trader. To find the right used car for you, check out the Consumer Reports Used Car Marketplace app or visit a local, reputable dealer.
6. Electric cars
If you prefer something environmentally friendly, you may want to consider an electric car — lower battery prices are having a positive influence on vehicle costs. Even though electric cars only make up about 1.5% of all U.S. vehicles, 2018 may bring more battery-powered vehicles into the mainstream as more affordable models hit the market, CNN reported.
You can already buy a Tesla Model 3 for $35,000 (although you'll have to wait several months for delivery), a price tag comparable to the Chevy Bolt, which sells for about $37,000. Also coming to market is the 2018 Nissan Leaf, which will have a starting price of $30,875 and will travel 150 miles between charges (versus the Tesla 3's 220-mile range). And for now, you can still get a federal tax credit of up to $7,500 when you buy, so now's a great time.
7. Marijuana
Thanks to widespread legalization, marijuana prices dropped significantly in the beginning of 2017, according to Forbes. "Marijuana legalization in different states meant that the supply increased, so we've seen prices drop about 30% and anticipate that decline is only going to keep going in the coming years," Sakraida said.
While seller prices may be holding steady, watch out for taxes. California buyers, for instance, could see a combined state and local tax rate of up to 45% on pot products, Fortune noted.
8. Solar power panels
The price to install home solar panels has dropped so much, it's less than half of what it cost eight years ago, Fast Company reported. And prices fell 9% from 2016 to 2017 alone, according to solar energy company Energy Sage.
But while prices are falling, incentives are following suit. While the federal solar tax credit — which currently lets you deduct 30% of the cost of installing a solar energy system from your federal taxes — is still available in 2018 and 2019, other credits are vanishing. Since 2013, states like Hawaii, Arizona, Maine and others have phased out net metering, the New York Times reported, which allows solar users to sell power back to the grid when their system produces more energy than needed.
That change, along with saturation in big markets like California and financial problems with some solar panel makers, has led the previously "explosive" growth to come to a halt.
So before you go solar, do the math to figure out exactly how much you could save. This calculator can help you get started.
Sign up for the Payoff — your weekly crash course on how to live your best financial life.