Dinah Whipple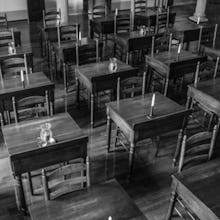 This article is a part of the Black Monuments Project, which imagines a world that celebrates Black heroes in 54 U.S. states and territories.
Very little is known about the lives of free Northern blacks during the colonial era like New Hampshire education pioneer Dinah Whipple. Researcher Valerie Cunningham says that's something that needs to change.
"Dinah's story is still not told or known," Cunningham, the 76-year-old founder of New Hampshire's Black Heritage Trail, said by phone. "Nobody really cared until recently. I didn't learn any of this in school, and that's why I spent the rest of my life doing research."
For nearly 60 years, Cunningham has been studying the lives of Whipple and her Revolutionary War hero husband Prince Whipple. She said Dinah is often overshadowed by her more famous spouse, but was a highly respected local figure in her own right during the early 19th century for founding New Hampshire's first school for black children in her family's home in Portsmouth, New Hampshire. Whipple's school is believed to have played a role in what later became known as the Underground Railroad, according to Cunningham.
"It's quite likely that not only was her place a school for children, but it was probably a place that newly freed people could go," Cunningham said. "It was where adults would have gone for help getting clothes food, and some idea of where their loved ones could be found."
Whipple, formerly known by her maiden name, Dinah Chase, was born a slave in 1760, and was owned by Rev. Stephen Chase, a minister in New Castle, New Hampshire. As a child, Dinah was taught to read along with Chase's two daughters, a rarity for a woman or a slave during a time when teaching blacks to read was illegal in the South and almost unheard of in the North.
Prince and Dinah had known each other since childhood, having met many times while traveling with their former owners when they visited neighboring towns. After the war, Prince's owner granted him the rights of a freed man, which allowed him to marry the newly freed Dinah in February 1781, but he wasn't fully emancipated until three years later.
During their marriage, Dinah joined the Ladies Charitable African Society, a community service organization created by free blacks in the northern states. Prince died in 1796, but Dinah went on to found the New Hampshire's first primary school for black children in 1806, taking the initiative from Boston's Abiel Smith School, the nation's first school for black children. She served as the Ladies Charitable African School's head instructor for 26 years, retiring in 1832.
Black women like Whipple have been the cornerstone of black community for centuries, playing pivotal roles in every historical era. However, Cunningham said there is very little record of Whipple's life or even her death. She's believed to be buried next to her husband in Portsmouth, New Hampshire, but her gravesite remains unmarked.
"She provided a service to the community and that service was educating children who would otherwise have been left out of consideration," Cunningham said. "When you find her obituary in the Portsmouth Journal, they also give her a great deal of respect, along with her husband, which was uncommon in that time. When a black person, male or female, died back then, usually they didn't get their name in the paper. She's important because she lived. She made a contribution. And her story still hasn't been told."
With the Black Monuments Project, we affirm black women like Whipple who have largely been lost to history.