These 21st-century movies deserved better at the Oscars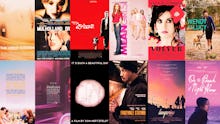 "They gave it to the wrong movie." Complaining about which movies win at the Oscars is as much a part of Oscars tradition as red carpet interviews and sweaty opening monologues. But that's part of the fun: arguing over which movie is the most memorable and advocating for overlooked favorites.
So, for our part, we've decided to compile a list of movies we think deserved more love and attention at the Academy Awards. We've picked one film from every year of the 21st century that we think the Academy of Motion Picture Arts and Sciences should have honored with a statuette. We're not saying these movies should've won best picture — we're just saying they should've won something.
For this list, we drew on a range of films: These 18 features span different genres and styles and received varying recognition from the academy. Some of them were not nominated for anything in their respective years and others received several nominations; but none of them won a single Oscar. To determine which movies qualified for which years, we went off the films' theatrical release dates in the U.S.
We also gave preference to films that value diversity and amplify stories that are often overlooked by mainstream Hollywood. These are the types of movies that we hope the current, more inclusive iteration of the academy would recognize.
And with that, let's get on with it. The Oscars should have gone to...
2000: The Virgin Suicides
Director: Sofia Coppola
There's never any question as to where The Virgin Suicides is headed. Its titular tragedy — the suicides of five adolescent sisters in a suburb of Detroit during the 1970s — isn't played for shock. Instead, Sofia Coppola's feature film directorial debut, an adaptation of Jeffrey Eugenides' 1993 debut novel of the same name, examines their deaths as a mythic, haunting event that defines a community. In fact, the whole story is told not by the women themselves as they struggle for independence from their overbearing and territorial parents, but through the eyes of their neighbors: a group of young boys who spy on the Lisbon sisters.
Coppola is known for creating moods that are simultaneously melancholic and cerebral — and The Virgin Suicides makes clear that's been her signature from the jump. A different kind of filmmaker would've easily veered into schmaltz, but instead, Coppola approaches the subject almost like a documentary, complete with face-to-camera testimonies from characters once they've grown up. It's an upsetting film, of course, but there's still some distance to it. Rather than walk away from The Virgin Suicides with tears streaming down your face, you're more likely to leave it feeling hollow in the chest.
Watching The Virgin Suicides now, in the context of this Oscar season, it's hard not to think of another solo directorial debut from another younger woman: Lady Bird by Greta Gerwig. The two films are different in tone and subject matter, obviously, but they're linked because, as only the fifth woman in Oscars history to be nominated for best director, Gerwig joins a lineage of which Coppola is a part — the latter was the third woman to be nominated in that category, for 2003's Lost in Translation. (She lost that race, but won for best original screenplay.)
As frustrating as it is that Gerwig's nomination is just one of a handful, it's still heartening to see that, nearly two decades after The Virgin Suicides got snubbed, the academy is finally honoring a first-time female director and acknowledging the arrival of a new voice in American cinema. That's what The Virgin Suicides was; as divisive as Coppola's perspective might be, when her debut film made its way onto the big screen, it was a new perspective.
— Tim Mulkerin
2001: Mulholland Drive
Director: David Lynch
Critics love to complain about the Oscars, and the academy's history with David Lynch perfectly illustrates why. Although he's been up for best director — a category often comprised solely of filmmakers behind best picture nominees — three times, he earned his single best picture nomination for one of his most restrained films, 1980's The Elephant Man. Lynch's masterpiece Mulholland Drive only got him a directing nod, in a race he ended up losing to goddamn Ron Howard for the aggressively mediocre troubled-male-genius biopic A Beautiful Mind. About 15 years later, a survey of 177 film critics from around the world named Mulholland Drive the best movie of the 21st century.
What's frustrating about Mulholland Drive's best picture snub is that, unlike Lynch's experimental first and last works, Eraserhead and Inland Empire, it's the kind of movie the academy should want to reward. Structured as a mysterious diptych, with many actors switching characters or assuming different personalities in its second half, it's a puzzle box and a collection of disorienting set pieces and a meditation on the paper-thin barrier between dreams and reality.
There's no arguing against it being a difficult film. But it's also a suspenseful psychological thriller with a noir aesthetic, plenty of Hollywood intrigue and a love story that could make you cry harder than Naomi Watts and Laura Elena Harring do in its iconic Silencio sequence. In other words, Mulholland Drive is a stunning fusion of high art and top-shelf entertainment.
It also happens to hinge on a romance between two women. Lynch has drawn criticism, at various points throughout his career, for the sexualized male gaze he's supposedly guilty of fixing on his female characters. And there's no denying that Mulholland Drive is sexy. But the women Watts and Harring inhabit aren't naked Barbie dolls for Lynch to manipulate into crude poses — they're people with back stories rich in desire, ambition and pain. Nearly two decades ago, you didn't see too many films that took queer characters and their relationships at face value, rather than obsessing over their identities. Maybe that's why, despite its Oscar snub, critics' favorite movie of the past 18 years has also become a lesbian cult classic.
— Judy Berman
2002: 25th Hour
Director: Spike Lee
Murphy's law is commonly recited as, "Anything that can go wrong, will go wrong." That's the adage that Kostya (Tony Siragusa) invokes in the opening of Spike Lee's 25th Hour, claiming that cocky, drug-dealing Monty Brogan (Edward Norton) is a bad-luck charm. It might also explain why Lee — without a doubt one of the most significant and visionary directors of the past 30 years — has never won a competitive Oscar. (The academy gave him an honorary award in 2015, which is as much an admission of their screw-up as it is recognition of Lee's contributions to cinema.)
If there's any film from this century that should have earned the Brooklynite some hardware, without a doubt it's 25th Hour, his time capsule of early aughts New York. Despite not actually being about the attack on the World Trade Center, the movie's generally regarded as the definitive 9/11 film — a designation that Lee certainly won't argue with. Written by Game of Thrones co-showrunner David Benioff (who also authored the slim novel that the film is based upon), 25th Hour finds Monty on the precipice: He's been busted for dealing and is about to serve a seven-year sentence, and we follow him through his last day on the outside, before he's due up in Otisville.
As we see him catching up with and saying goodbye to friends and family, Monty drifts through the city like a ghost, like he's at a loss to comprehend, well, everything he's lost. There are few direct references to 9/11 — save for some shots and quick discussion of Ground Zero, then still a gaping wound in lower Manhattan — but the whole picture is suffused with a sense of grief, which seems to also blanket the entire city. Rather than risk hammy gestures or being exploitative, Lee addressed 9/11 by internalizing it. But of course that's what he did; like Monty himself, Lee's got New York in his bones.
— Kyle McGovern
2003: Bend It Like Beckham
Director: Gurinder Chadha
Bend It Like Beckham was a certifiable hit — especially when you compare its worldwide gross of more than $76 million to the $6 million it cost to make — but the Oscars passed over it. That oversight seems especially harsh considering the lasting impact it's had. While critics dinged it for being too sweet and predictable (New York Times film critic A.O. Scott called the film "genial ethnic sports comedy"), it's hardly a typical rom-com, and the specificity of its story should have earned it some attention from the academy. After all, how many women-led sports movies are there that are also about feminism, assimilation and identity?
Bend It Like Beckham is a good-hearted comedy from Gurinder Chadha, the British-Indian director behind 1993's Bhaji on the Beach and 2004's Bride and Prejudice, and centers on Jess Bhamra, played by a fierce Parminder Nagra (before her stint on ER). Jess, like the real-life Nagra, is the child of Punjabi Sikh immigrants living in the U.K. The soccer-obsessed Jess just wants to play on a team but her parents forbid it. So, she tries out in secret — leading to a friendship with her teammate Jules Paxton (played by Keira Knightley in a breakthrough role), a romance with her coach (played by Jonathan Rhys Meyers) and a sincere, albeit somewhat predictable, happy ending.
Rom-coms with happy endings are arguably the antithesis of Oscar bait (Oscar repellent?) but Bend It Like Beckham's ongoing resonance is a testament to its appeal and the elements that transcended genre. Writing in the Atlantic in April, Rajpreet Heir described the movie's personal significance, saying that its "authenticity and vision made it an utter departure from anything else I'd seen." It's worth noting too that Bend it Like Beckham — which earned a GLAAD Media Award for its inclusion of a gay supporting character, Jess's friend Tony — has developed somewhat of a cult following among queer women. Its place in the canon of lesbian-ish movies is based on the onscreen chemistry between Jess and Jules and the widely circulated but unconfirmed rumor that Chadha had originally written the film as a love story between the two young women.
Even if the homoerotic undertones stay subtext, there's plenty about this film that still, 15 years later, feels fresh and rare to see on-screen. A young woman from an immigrant family becoming a sports star in a film made by a woman of color is a story that deserves attention, and its international success shows it's the kind of film that the academy may have overlooked but audiences didn't.
— Anna Swartz
2004: Mean Girls
Director: Mark Waters
Mean Girls isn't a regular movie — it's a cool movie. The 2004 sleeper hit — written by Tina Fey, who adapted the script from the self-help book Queen Bees and Wannabes — continues to endure as a bona fide cultural touchstone, with regular airings on cable, tribute posts online and even a new musical adaptation set to debut in the spring.
The reasons for its endless appeal? There's the spot-on cast, top-lined by Lindsay Lohan playing new-girl-in-town Cady Heron and buttressed by Lizzy Caplan, who plays resident goth Janis Ian, and Rachel McAdams as HBIC Regina George. More importantly, though, Mean Girls sharply skewers the politics of high school girl culture without ever feeling as judgmental as its titular squad. For all its punchlines, the movie also tackles serious topics, including other-ism, gendered power dynamics and the ways society pits women against each other.
In case you're somehow not familiar, get in, loser, we're going shopping: The movie follows Cady during her transition into a new school, where a group of rich and pretty girls known as the "Plastics" have enraptured their peers with their army pants and flip-flops and, as Cady's friend Damian noted, their hair "full of secrets." After embedding with the Plastics, Cady loses touch with herself but eventually learns the error of her ways. The plot's admittedly formulaic, but it's a high school coming-of-age movie — and a beloved one at that.
For a film this sharp and relevant, and with this many quotable lines, would a best original screenplay nomination really have been so far-fetched?
— Brianna Provenzano
2005: Pride & Prejudice
Director: Joe Wright
It feels a little odd to argue that the academy should've given more serious consideration to a Joe Wright film. Though the British director has never landed a nomination for himself in the directing category, his 2007 World War II romance, Atonement, pulled in seven nominations (including one win), and his most recent WWII-set film, Darkest Hour, is currently up for six awards (with Gary Oldman a "favorite" to win best actor). And, yes, his feature-length debut, 2005's Pride & Prejudice, nabbed a total of four nominations.
But the period piece didn't win a single award during the 2006 ceremony, which history remembers as one of the more regrettable Oscars. (That's the year Crash infamously triumphed over Brokeback Mountain for best picture, and George Clooney won an acting statuette for Syriana, of all things.) It's true that by its very nature Pride & Prejudice is a conservative film: It is, after all, a faithful adaptation of a 19th-century British novel and features an all-white main cast, directed by Wright. That said, it's also the story of an independent young woman who won't submit to or settle for the expectations put upon her.
Anyone familiar with Jane Austen's immortal book knows the basic plot: Elizabeth Bennet (played here by Keira Knightley) won't be married off like her mother so desperately wants; she's not interested in being delivered to someone like an auction piece. But, over the course of a restrained courtship, she and Mr. Darcy (Matthew Macfadyen) meet each other on more or less level terms — at least, as level as allowed in 1800s England — after they each recognize a kindness and sensitivity in the other.
Wright, filming an adaptation from novelist and screenwriter Deborah Moggach, takes a light touch with the material. There are no grand gestures in the script, nothing overblown in the performances and no real flourishes in his camerawork. Instead, he allows the stirring score, magic-hour lighting and understated delivery of dialogue to translate a timeless love story, seen from a female perspective, with incredible tenderness.
— Kyle McGovern
2006: Volver
Director: Pedro Almodóvar
Pedro Almodóvar is one of global cinema's living legends, a Spanish filmmaker whose deeply emotional storytelling has captivated cinephiles since the '80s. Occasionally, his compassionate, romantic, brightly colored character studies break through to an academy whose myopic focus is perennially fixed on Hollywood. He won Oscars in the best foreign language film category for 1999's heartbreaking All About My Mother (my favorite movie of that decade) and best original screenplay, plus a best director nomination for his surreal 2002 dramedy Talk to Her.
But Almodóvar hasn't received a single nomination in the past 15 years, despite having released six quality features during that time. The best of these is 2006's Volver (which translates as Return), an elegant tearjerker that features the greatest performance of Penélope Cruz's career. She stars as Raimunda, a small-town mom whose life is rocked by the sudden deaths of her monstrous husband (Antonio de la Torre) and elderly aunt (Chus Lampreave). Without giving too much away, what follows is an exploration of grief, abuse, family secrets and the painful connections between the past and the present, all wrapped in a mind-bending ghost story.
Most of Almodóvar's films spotlight the experiences of women — a pregnant nun, a grieving mother and a transgender prostitute in All About My Mother, Talk to Her's comatose matador, the classics professor at the center of his most recent feature, 2016's Julieta. Each of these portraits is more nuanced and empathetic than most depictions of female characters you'll find in American cinema, but Volver is easily the director's most profound statement about the bonds women form and the burdens they shoulder within families. After Raimunda's husband is out of the picture, the movie's cast becomes almost entirely female — and it's humbling to spend the better part of two hours in the company of women who mean so much to each other.
— Judy Berman
2007: 4 Months, 3 Weeks and 2 Days
Director: Cristian Mungiu
Just how egregious was the academy's omission of this Romanian New Wave masterpiece? When the voting members passed over Cristian Mungiu's unsparing drama for the 80th ceremony, the rules for nominating foreign entries were rewritten to prevent such an embarrassment from happening again.
The film's brilliance was so self-evident, so abundantly clear that the only logical explanation for its exclusion was that the system must be flawed. Mungiu would take this as a lesson that the academy's tastes differ greatly from those of the festival juries that awarded him the top prize at the Cannes Film Festival the previous May, and of the critics that practically rioted upon hearing the news. But Mungiu ultimately got the last laugh — the public outcry brought him far more attention than landing the nomination ever could have, and more to the point, his film has endured as one of its year's most widely — and rightly — praised achievements.
Perhaps it was the subject matter that kept Mungiu from garnering broader support among the voters. Under Communist dictator Nicolae Ceausescu's harsh regime of repression and conservatism during the '80s, university students Otilia (Anamaria Marinca) and Gabita (Laura Vasiliu) must procure an illegal underground abortion for the latter girl. The film lays out a brutal obstacle course of miseries including extortion, self-abasement and rape for the pair to grimly navigate, but only to honestly testify to the abject conditions that women face under authoritarian rule.
Which makes the academy's cold shoulder all the more inexplicable; agreeable political content goes a long way in the best foreign film race, and Mungiu's cinema of cruelty promotes the same spirit of ideological resistance now tackily repackaged in current best picture nominee The Post. No skin off the back of Romania's proudest son, however. He's continued to steadily make vital films in the decade since, and viewers will always have his most rigorous work of austerity and bitter, hard-earned sympathy to watch and (if they've got the constitution for it) rewatch.
— Charles Bramesco
2008: Wendy and Lucy
Director: Kelly Reichardt
Simplicity is an underrated virtue in filmmaking. Audiences and Oscar voters salivate over intricate plotting, huge casts of A-list actors, epic run times and expensively recreated historical settings. Wendy and Lucy is pretty much the opposite of that ideal, and thank god for that.
Like director Kelly Reichardt's previous feature, 2006's Old Joy, it's an adaptation of a short story about aimless young adulthood in the Pacific Northwest by author Jonathan Raymond. Michelle Williams appears in practically every frame as Wendy, a rootless woman driving from Indiana to Alaska in hopes of finding work, with only her beloved dog Lucy for company. When their car breaks down in Oregon, the penniless travelers are stranded — and, soon, separated. Wendy spends the rest of the film struggling to find Lucy. And that's it. That's the whole story.
Although she'd already earned a best supporting actress nomination for her stellar performance in 2005's Brokeback Mountain, Wendy and Lucy proved Williams could carry an entire movie on her own. Alone, with Lucy, in conversations with unsympathetic locals and especially in frequent closeups, she and Reichardt sketch the portrait of a young woman driven to desperation by poverty and isolation. Every obstacle Wendy faces in the simple quest to get her dog back and keep moving is another piece of evidence that life is maddeningly unfair. The first time I watched Wendy and Lucy, I left the theater insensible with secondhand frustration.
Reichardt, whose uniformly great films have never been nominated for an Oscar or even a Golden Globe, isn't the only worthy low-budget director who has been consistently ignored by the academy. Andrew Bujalski, Lynn Shelton and Sean Baker are just a few other contemporary filmmakers whose sharply written, perfectly acted, character-driven works deserve at least as much credit as, say, the self-important epics of Alejandro G. Iñárritu and David O. Russell. Will they ever get it? If Baker's fantastic 2017 feature, The Florida Project, didn't get a richly deserved best picture nomination this year, it's hard to imagine a minimalist masterpiece like Wendy and Lucy ever will.
— Judy Berman
2009: District 9
Director: Neill Blomkamp
If ever there was an alien movie worthy of some Oscars love, District 9 fits the bill: Its special effects still dazzle nearly 10 years later, its metaphors are affecting and its script never assumes its audience is too stupid or too lazy to follow along — something that can't be said about most action pictures.
In partnership with producer Peter Jackson, director Neill Blomkamp assembled an action-packed allegory about race relations in South Africa. Face-to-cam narration places the beginning of the story in the 1980s — conveniently nestled within the era of apartheid — when an alien spacecraft stalls out over Johannesburg. The ship's denizens (they come to be derogatorily referred to as "prawns") are eventually placed in District 9, a holding slum overrun with illegal weapons and rights abuses.
Fast-forward to 20 years later when Wikus van der Merwe, an agent (played by Sharlto Copley) for a privately owned weapons manufacturing company, is trying to relocate the inhabitants of District 9 to shabbier, concentration-camp-like conditions and is sprayed with an alien goo that starts to turn him into one of the creatures he's been conditioned to resent.
The whole thing is pretty wild and visually striking, so much so that District 9 remains one of the most ambitious sci-fi films of the 21st century. While it's some consolation that it was at least nominated for a few awards (including best picture, which it lost to The Hurt Locker), the film's heady politics and precise execution should have been enough to push it into the winner's circle.
— Brianna Provenzano
2010: The Kids Are All Right
Director: Lisa Cholodenko
Of the thematically queer films that have earned best picture nominations in recent years — Moonlight, Brokeback Mountain, The Imitation Game and Milk — director Lisa Cholodenko's The Kids Are All Right stands out in its mundanity. Annette Bening and Julianne Moore star as Nic and Jules, an upper-middle-class married couple with two teenage kids and a well-decorated home in Southern California. They are not tortured by or because of their queer identities; there is no great tragedy besides the slow but growing ache of dissatisfaction in a normal marriage.
Nic's and Jules' lives are upended when their children, Joni (named for Joni Mitchell, of course, and played by Mia Wasikowska) and Laser (played by Josh Hutcherson) set out to search for their sperm-donor father. He turns out to be a stereotypical free-spirited bachelor named Paul, played with schlubby ruggedness by Mark Ruffalo. Naturally, Paul disrupts the family's domestic bubble, undercutting Nic's parental authority and providing an outlet for Jules' frustrations with her marriage. Jules sleeps with Paul — more than once — and Nic discovers the affair. But by the end, Jules has rebuffed Paul and she and Nic seem to be on the mend, having exorcised the demons of dissatisfaction, poor communication and heterosexuality from their marriage.
The movie caught backlash for pairing Jules, a self-described gay woman, with Paul, a straight guy. But, at the time, Cholodenko explained her view of sexual identity as having both an emotional and physical component; the character of Jules inhabits that gray area with a messiness that few awards season darlings allow their queer characters to have.
But The Kids Are All Right was a favorite among critics and scored four Oscar nominations, including best picture and best original screenplay. Roger Ebert called it "a film about marriage itself, an institution with challenges that are universal," downplaying the queerness of the story. What was so special about it though was its casual queerness, and what went relatively unacknowledged during awards season was how exceedingly uncommon it is to see art by and about queer women even make it into the Oscars race.
Eight years later, The Kids Are All Right is still the most recent film about queer women characters to be nominated for best picture — Todd Haynes' mournful 2015 drama Carol tragically didn't get a nomination. At the time, it was impossible to know how rare it'd be to have a domestic drama about married lesbians, written and directed by a queer woman, in the running for best picture. But looking back, it's clear: It was an achievement that deserved more attention than it got, and was valuable not despite its queerness, but because of it.
— Anna Swartz
2011: Pariah
Director: Dee Rees
Dee Rees could win her first Oscar on Sunday, for best adapted screenplay for the highly acclaimed period drama Mudbound. But Rees, writer and director of the queer coming-of-age film Pariah, is long overdue for recognition by the academy.
In the opening scene of Pariah, Alike (Adepero Oduye) stands in awe of what's before her. Dressed in an oversized collared shirt, a baseball cap and do-rag, she is mesmerized by a stripper in a gold two-piece outfit making her way down a pole to Khia's "My Neck, My Back." For a moment, Alike is in paradise, admiring a feminine physique, even though she covers her own up. She quickly snaps back to reality when she realizes she missed curfew.
Alike is 17 years old and beginning to embrace her identity as a lesbian in a household with an overbearing, devout Christian mother. As she makes her way home from the club, Alike takes off all of her masculine-presenting accessories. Her mother Audrey — portrayed by Kim Wayans, whose dramatic acting skills surprisingly rival her comedic chops — is already suspicious about her daughter's sexuality, mainly because Alike's best friend Laura (Pernell Walker) is out as gay.
Eventually, Alike is introduced to Bina (Aasha Davis) by her mother's co-worker, and they quickly become friends, vibing over their mutual love of underground music. After they attend a concert together, Bina and Alike share a tender night of intimacy, but it quickly turns into a morning of rejection, as Bina makes it clear that she's "not gay-gay." "I'm just doing my thing," she tells Alike, who erupts with emotion.
The performances are stunningly authentic, and the film is shot beautifully by cinematographer Bradford Young (Selma, Arrival). Pariah offers a snapshot of Alike's life as she navigates strap-on dildos and self-confidence, her first kiss and first heartbreak, family acceptance and betrayal. It's a groundbreaking film that's alternately tear-inducing and liberating, a moving exploration of what it means to be a black, queer girl in a world that's already hard enough with just one of those descriptors.
— Erin Evans
2012: It's Such a Beautiful Day
Director: Don Hertzfeldt
Don Hertzfeldt's Twitter bio reads "2x Oscar loser," an apt reflection of the sense of humor found in his animated films. The filmmaker is indeed a two-time Oscar loser; in 2001, Hertzfeldt was nominated for the animation short Rejected, and in 2016, he was again nominated in the same category but lost despite his World of Tomorrow being widely beloved (it graced many best-of lists at the time, and often was the sole short film to do so). But, really, it'd be fair to say he was robbed three times, considering the lack of recognition for his first feature-length animation, 2012's It's Such a Beautiful Day, itself a compilation of three shorts.
Though Hertzfeldt has been making films since 1995, Beautiful Day is as good an entry point as any, thanks to its poignant mixture of comedy and enlightenment. It's also a showcase for Hertzfeldt's signature, charmingly simple animation style. He draws stick figures that are almost childlike in technique, and his protagonist in Beautiful Day, Bill, is one such stick figure. But don't let the crude lines and minimalism fool you — there's an emotional depth to Bill, even if the movie also makes it a point to joke about him masturbating for seven hours, or if we hear him note that fruit at the supermarket is always displayed at crotch level.
At one point, the narrator hints that Bill is losing his memory, and the dry, mundane observations from before are suddenly filled with an existential dread in the face of death and deterioration. Sure, the film — filled with terrifying hallucinations and tragic recollections (the death of his brother and eventually his mother) — is left-field compared to the Disney and Pixar fare that usually wins Oscars for animated films, but had the academy given it a chance, it would've realized that this hourlong, amateur-looking cartoon is one of the most eloquent looks at mortality to come out of cinema this decade.
— Kristen Yoonsoo Kim
2013: Fruitvale Station
Director: Ryan Coogler
Perhaps you've heard of Ryan Coogler. In just a few short years, the 31-year-old Oakland, California, native has established himself as one of the most exciting new directors in American cinema. With 2015's Creed, he not only revived the played-out Rocky franchise, but also crafted an instant sports-movie classic. His latest film, Black Panther, is — to put it mildly — a success, and already inspiring best picture speculation for 2019's Oscars.
But Coogler first announced himself (and first drew Oscars buzz) with Fruitvale Station, an intimate picture focused on Oscar Grant III, a real-life California man who was fatally shot by a transportation police officer while lying face-down on a train platform on New Year's Day 2009. Written by Coogler and starring Michael B. Jordan, the film looks at the final day of Grant's life: dropping his daughter off and picking her up at school, wishing his mother a happy birthday, running errands, heading out with his girlfriend and friends to celebrate the start of a new year. It may sound mundane, but there's an extra potency to the day's proceedings, knowing there's an inevitable tragedy ahead. At times the underlining can feel like a bit much, but Jordan's performance remains magnetic throughout.
He plays Grant as someone looking to make a clean start with the turn of the calendar. We see through a flashback that he's done jail time and know that he isn't looking to go back. So we get scenes where he pleads for the supermarket job he recently lost and, later, throws away a bag of weed he was going to sell; we hear him promise his girlfriend that he's committed to her and their family.
Some parts of the film were fictionalized, but the feelings you have at the end are authentic: Seeing Grant and his friends being detained by Bay Area transportation officers, following a scuffle on a train, and then roughed up on the platform by those same officers is deeply unsettling. After a shot goes off, and as Grant is bleeding out, he repeats over and over, "I have a daughter." It's simply heartbreaking. Even more devastating is the final scene, when his daughter asks where her father is, but the screen cuts to black before her mother can think of anything to say.
Fruitvale Station may be Coogler's debut feature, but it's easy to sense it's the work of a confident filmmaker, one who's sure of the message he wants to send: Grant was a man who had his life robbed from him, and he's one of too many.
— Kyle McGovern
2014: Obvious Child
Director: Gillian Robespierre
That the Oscars tend to be disinterested in comedies is common knowledge. But a feminist, female-driven comedy about abortion that opens on a protracted fart joke? Obvious Child never stood a chance.
Director Gillian Robespierre's feature-length debut centers on Donna, a struggling 20-something comedian played by Jenny Slate. When we first meet her, Donna's delivering a standup set to a hipster crowd (the kind, presumably, who would also check out a comedy distributed by indie tastemaker studio A24). Her monologue — which covers dirty underwear and features some brutal self-deprecation about her own face ("like a menorah fucked Natalie Imbruglia") — establishes the film's lived-in, unpretentious style and tone.
Immediately after the set's over, Donna's dumped by her boyfriend; later, she ends up having a one-night stand with an unassuming guy named Max (played by an always-reliable Jake Lacy) and getting pregnant. That's what sets the story — put together by Robespierre, writer Karen Maine and producer Elisabeth Holm — in motion. Donna makes the thoughtful and not-life-ending choice to have an abortion, setting an appointment for Valentine's Day (one of the few available dates). Refreshingly, Robespierre's script features no hand-wringing about the decision; it's simply what she chooses to do. Along the way, she and Max keep crossing paths and strike up a rapport.
The characterization of Obvious Child as an "abortion rom-com" isn't far off, but it still feels reductive, especially considering that movies built around the experiences of three-dimensional female characters are so few and far between. Here, though, we meet a woman who's vulnerable but empowered, in a film that's heartfelt but genuinely funny.
— Brianna Provenzano
2015: Tangerine
Director: Sean Baker
The academy has a history of rewarding cisgender actors for playing transgender characters — Hilary Swank, Felicity Huffman, Jared Leto and Eddie Redmayne all won or received nominations for portraying trans characters on-screen — but trans actors playing trans characters have historically been shut out of the Oscars. That was the case with the stars of director Sean Baker's Tangerine — Mya Taylor and Kitana Kiki Rodriguez — who were overlooked in the acting categories. And the film, despite praise from critics, was passed over for best picture.
Much like how Baker's most recent film, The Florida Project, is set at the outskirts of Disney World, Tangerine inhabits the margins of Hollywood, taking place alongside the noisy highways of Los Angeles, at the bus stops and crosswalks that people who never take public transit might overlook. Baker's interest — and compassion for — people who are both literally and figuratively marginalized is evident in this film, which follows Sin-Dee (played by Rodriguez), a trans sex worker recently released from prison, and her best friend Alexandra (played by Taylor).
Shot almost entirely on the iPhone 5S, the film shadows the two women over the course of a single Christmas Eve, as they navigate LA sans car, trying to track down Sin-Dee's cheating boyfriend. They bump up against other characters — Razmik, an Armenian cab driver; Dinah, the cis woman with whom Sin-Dee's boyfriend has cheated — but Sin-Dee and Alexandra, and their friendship, are the focus of the film. In the movie's final moments, one gives the other her wig to wear, a literal symbol of their shared identity and the fullness of their compassion for each other. They're both a rarity on-screen: characters whose trans identities are a part of their stories but not the whole of them.
— Anna Swartz
2016: Things to Come
Director: Mia Hansen-Løve
Well, the academy got it half right. It managed to correctly select French living treasure Isabelle Huppert for 2017's best actress race, but did so for the wrong movie. Instead of Paul Verhoeven's soulless erotic thriller Elle, Huppert should have landed the nod for her lived-in, understated work in this cerebral character sketch from the actress' countrywoman, Mia Hansen-Løve. She portrays Nathalie, the kind of mature woman parents hope their daughters grow up to be: a celebrated professor of philosophy, an esteemed author, a loving wife and mother.
Then, seemingly all at once, her life starts to cave in. Her husband announces out of the blue that he's shacking up with another (read: younger) woman, her infirm mother's health starts to decline more precipitously than usual and her regular publishing house undergoes a shake-up that threatens to leave her behind. Some adults must invent midlife crises for themselves; for others, the crises descend on them.
With some assistance from a handsome 20-something student-turned-anarchist (Roman Kolinka) and the great thinkers whose work she's devoted her life to studying, Nathalie makes her first steps toward figuring out where her life goes next and what sort of person she wants to be. Huppert communicates this complex, largely internal process of introspection — not as outwardly dramatic as a full breakdown, though just as emotionally charged — with elegant strength and subtlety.
Huppert doesn't fit into the mold of maternal warmth shared by her stateside contemporary, Meryl Streep. She's an icier movie star, and here she keeps herself protected with her own prickly wit. All of the changes don't break Nathalie, or even overwhelm her; when she sees her husband and his new squeeze around town from a bus, all she can do is snort-laugh in disbelief at her own cosmic bad luck. She's made of sterner stuff than that, and so is Huppert. Life can throw all it's got at her, as it does to all of us. She'll take what she can take, and figure the rest out in time.
— Charles Bramesco
2017: On the Beach at Night Alone
Director: Hong Sang-soo
South Korea has been submitting films to the academy since 1962 but has yet to receive a single nomination, despite turning out some of the most innovative, critically acclaimed pictures over the past few decades. (And any cinephile will note that Korea is swiftly becoming one of the biggest international players in the film industry.)
If there's one Korean director who deserves to finally land a nomination, it's Hong Sang-soo. He may not be as flashy or shocking as some other filmmakers, but he's been steadily putting out indie dramas for the past two decades, and has established himself as a favorite among European critics (he's lately been a regular Cannes fave). Hong gave the academy plenty of films to choose from in 2017 alone with the release of three features: The Day After, Claire's Camera and On the Beach at Night Alone.
That last one was one of the best — if not the single best — film of 2017. Starring Hong's muse and real-life lover Kim Min-hee (the two engaged in an affair outside of Hong's marriage, which caused a tabloid scandal in Korea), the feature takes place in Germany and Korea, following Kim's character, Young-hee, as she pores over a since-unraveled affair that she previously had with a director.
Those familiar with Hong's oeuvre might agree this is the "most Hong film" ever, combining all of his frequently visited thematic elements — multiple timelines, romantic misgivings and drunken exhibitions — with a heaping dose of soju. And those also familiar with Hong's personal life might draw a line to the aforementioned extramarital affair. But On the Beach at Night Alone resists readings that are too straightforward; it plays out in a dream-like, revelatory manner, so much so that it's sometimes hard to differentiate the film's reality from fantasy. If even the more traditional South Korean features can't get nominated, why not submit a visual poem as beautiful and mysterious as this one?
— Kristen Yoonsoo Kim