YouTube videos about plastic surgery are likely deceiving millions, study finds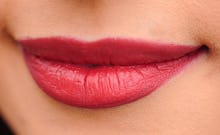 Two trends have emerged out of the digital age: More people are bringing their selfies to plastic surgeons, and more teenagers and young adults are seeking medical advice on YouTube.
As those two trends collide, doctors and advocates might find themselves navigating a serious public health problem. That's because YouTube videos containing medical advice about plastic surgery are often poor quality, deceptive or even skewed by commercial interests, according to a recent study.
Researchers at Rutgers University searched keywords like "nose job" and "lip fillers" on YouTube, then pulled the top 240 results that appeared. All together, the videos had a combined total of nearly 160 million views.
That, however, didn't mean the information was high-quality. Researchers watched each video and scored them based on a set of criteria, which included whether or not the videos explained the possible risks of plastic surgery, whether the videos mentioned non-surgical options or if the information in the video was actually correct. They also checked to see whether the people who uploaded the videos were physicians, patients or other stakeholders. They looked up doctors in the American Board of Medical Specialties database, which basically checks doctors' expertise by showing their board certifications.
Here's what they found: Most videos did not feature people qualified enough to perform the plastic surgeries discussed, and 94 of the 240 videos — nearly 40% — had no medical professional at all. Only 57 of the videos — less than 24% — had a physician who was board-certified in related fields like ophthalmology, otolaryngology, or plastic surgery.
"Videos [of] facial plastic surgery may be mainly marketing campaigns and may not fully be intended as educational," Boris Paskhover, an author on the study and an assistant professor at Rutgers New Jersey Medical School, said in a release. "Even videos posted by legitimate board-certified surgeons may be marketing tools made to look like educational videos."
It's not just plastic surgery, either. In recent years, scientists around the world have examined other realms of medical information on YouTube, including videos on immunizations, heart transplants, anorexia and rheumatoid arthritis.
Basically, the lesson is something most internet have likely heard in the era of fake news and user generated content: Don't believe everything you watch or read — and when it comes to your health, always consult a medical professional.