How Mothers Against Drunk Driving is Actually Encouraging It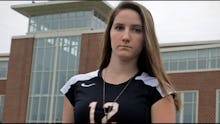 You would think with a name like Mothers Against Drunk Driving the organization would be happy a drunk student was driven home by a sober friend.
Erin Cox, a 17 year-old honors student was suspended from the North Andover High School volleyball team in Massachusetts for five games and demoted from captain after she went to a party to pick-up a drunk friend. The police supported Cox's claims that she was sober and only in attendance to retrieve her friend and make sure she arrived home safely.
But because the school has a "zero tolerance policy" when it comes to underage drinking, which encompasses zero tolerance for those who are merely in the presence of minors drinking, Cox was suspended by the school.
Apparently North Andover High also has a zero tolerance policy when it comes to practical considerations and common sense.
The short-sightedness of school administrators is hardly news, but amazingly, Mothers Against Drunk Driving (MADD) applauded the school's decision to suspend Cox. It seems that MADD is so against drunk driving in principle, that sometimes they encourage it in practice. As MADD President Jan Withers explained,
"Underage drinking is so very dangerous, that's why MADD appreciates this school's effort. I'm not there and I don't know all of the details, but indeed, their efforts to prevent underage drinking through zero tolerance are admirable."
So there you have it, kids. According to MADD, if an underage drunk friend calls you for a ride, don't do it. Not only might you get into trouble, but you deserve to get into trouble.