Latest New Jersey Polls Put Christie in Front By a Mile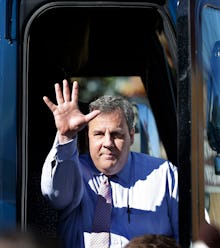 The latest polls out of New Jersey confirm what politics junkies have known all along: State Senator Barabara Buono doesn't have a shot in hell of beating Chris Christie in the governor's race. While the gap between the two candidates has decreased from an astonishing 41 points eight months ago, Christie still leads Buono by 24 points among likely voters.
These numbers aren't incredibly surprising given Christie's popularity, but you might do a double-take when you learn about one-third of New Jersey Democrats plan on voting for the current governor. With crossover appeal like that, there's a good chance Christie will be a top contender for the White House come 2016.
Make sure to follow PolicyMic for updates on election results throughout the day.