Can Porn Change the Male Psyche?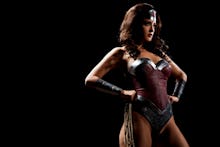 I recently asked three male friends independently if watching porn had had an effect on their sex lives. Was it harder to get aroused? Or climax? Did porn mess up their expectations of women and sex? They responded unanimously: Yes. 
The pornography industry, in all its forms, is believed to earn about $57 billion per year globally ($12 billion, or about 20%, from the United States.) The Huffington Post claimed that porn accounted for 30% of all data traveling across the web. For the first time, social media has surpassed pornography in web users. In his book Porn Nation, Michael Leahy calls pornography "America's #1 addiction." 
(Via Visual.ly)
People like porn. We know that. But the question is, does it damage the sexual psyche? Is it "liberating minds, or damaging brains?" The answer is frustratingly unsatisfactory: It's doing both.
But of course, people are opinionated on both sides of the argument.
On one end of the spectrum, you have neuroscientist William Struthers decrying pornography as "an institutional evil that preys on the disaffected, wounded, and desperate," "a sexual poison that becomes a fabric of the mind" with the power to re-wire the male brain the way an addiction does. But not to worry — in his book How Pornography Hijacks the Male Brain, he assures you, poisoned men, that you can find healing in Jesus Christ. 
In this BBC article, psychologist Paula Hill said, "There is more and more research suggesting porn is having a direct impact on the brain ... our brains thrive on novelty. What pornography is doing is giving us super normal stimuli. The brain is becoming more wired towards those pornographic images than it is towards partnered sex."
(Countries that have banned porn, via Visual.ly)
When I spoke to my friends, one of them, 28, confessed, "I'm not even sure who told me or how I know that having sex is supposed to be an intimate experience between two people." What really alarmed him, he said, is "how willing [he is] to make it an anonymous experience where it feels more like a one-man conquest than a two-person experience." He said he felt "desensitized to the female form and sex" to the point where he finds it easier to have sex with a stranger than with someone he cares for. "That is deeply concerning for me. Personally, I want to go back to when having sex made me closer to the person I was with."
Another friend, 24, said that porn messed with his expectations of women. "Let's be frank and at least say this: Not all women are porn stars." Young men quickly come to realize that huge breasts, fishnet stockings, and girls who "drop their G-strings at the flick of a switch" are not exactly an everyday reality. 
On the other end of the spectrum, Dr. Richard Friedman, a clinical psychoanalyst at Columbia University, said that porn could be a healthy outlet, as long as a violent tendency is not mimicked. Friedman, 72, pointed out that many males' first experience with sex is through porn and therefore highly visual, whereas women's first sexual encounters are "more frequently interpersonal." In his opinion, "The real thing comes in a package with the real person," pheromones included, and the experience is "stimulating and captivating" on its own — porn should not have a considerable effect on that.
There is much to discuss on the matter. In the second part of this series, male PolicyMic pundits and staff weigh in with their opinions. Kudos to them for openly discussing something that we all think about but aren't always comfortable talking about.  
Here is the question I posed to them: Do you believe that millennial men have been negatively affected by the porn industry and if so, why and how?