These Are the 10 Most Instagrammed Places in the World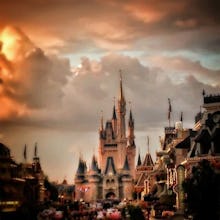 With the end of 2013 looming ahead, the world's biggest social media networks are rushing to let us know all the fun tidbits of the last year's data.
Last week we gave you the world's most checked-in places on Facebook. Now, here are the 10 most Instagrammed places in the world. This year's list starts at #1 with a shopping mall, and includes two Disney's and three New York hotspots in the top 10:
1. Siam Paragon shopping mall, Bangkok, Thailand
One of the largest shopping complexes in Asia, Siam Paragon boasts over 270 stores, 7+ anchor stores, and a multiplex.
2. Times Square, New York
Freakin' tourists.
3. Disneyland, California
Christmas cheer abounds at Disneyland, where it's still a shocking 83 degrees out today, Dec. 16. Really?
4. Bellagio Fountains, Las Vegas
Okay, these are pretty cool.
5. Disney World Florida
Lots of wreaths at Disney World Florida, but any snow you'll see is strictly ornamental, because it's currently a sunny 64 degrees.
It's going to get down to 22 degrees in NYC tonight. Can you tell I am bitter?
6. Staples Center, Los Angeles
Now I have Under the Sea stuck in my head.
7. Central Park, New York
Much more tolerable than the other place.
8. Dodger Stadium, Los Angeles
9. Suvarnabhumi Airport (BKK), Bangkok, Thailand
This is probably due to volume and location, not because Suvarnabhumi is particularly interesting. As the sixth-busiest airport in Asia, the airport also serves as one of Asia's biggest thoroughfares for international travelers.
10. High Line, New York
For those not in the know, the High Line has been scientifically demonstrated to be the coolest place in New York City.