Government Kisses Healthcare.gov IT Firm Goodbye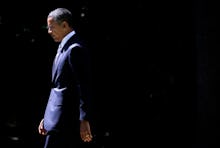 The news: The Obama administration has finally decided to axe CGI Federal, the IT contractor who was responsible for constructing ill-fated Healthcare.gov website and subsequently trying to repair it.
Competitor Accenture will pick up a $90 million, one-year contract to fix the website, after top health care officials finally reached the conclusion that CGI Federal simply wasn't up to the task of dealing with their own mess. CGI Federal stocks were down 2.9% as a result of the announcement.
CGI Federal released a statement on the loss of the contract. Company spokeswoman Linda Odorisio said that even as their work on Healthcare.gov concludes, "CGI's 15-year relationship with CMS will continue, including work on the nearly $37 million in contracts that have been awarded to CGI since October 1, 2013."
"We are proud that more than 400 CGI employees worked around the clock from October through December to deliver a consumer experience that works for a vast majority of Americans."
Riiight.
The background: By now, everyone has heard of the disastrous Healthcare.gov website, which blatantly failed in its mission to provide consumers with the guidance they needed to navigate the complex web of requirements and subsidies surrounding Obamacare. But not only did the site crash regularly and prevent people from signing up for health insurance, it's still broken months later.
Functionality still missing from the website includes automatically enrolling people in Medicaid, computing exact amounts to be sent to insurers for federal subsidies, or actually keeping track of how many people have paid and are actually covered.
This isn't the first time CGI Federal has screwed up. Previous health care contracts in Ontario and Vermont were botched so badly that Ontario gave up on their system entirely and Vermont's registry became the object of widespread ridicule. But now that they have "experience" working on large-scale projects, it'll be harder than ever to keep them from working on other health care initiatives, even if the Healthcare.gov blowup hurts them temporarily.
Now, Accenture has to clean up the mess. But there will be a lengthy transition period, and there is a ton of work to do to make sure that the site's many bugs get fixed.
The bottom line: It's good news that CGI Federal is out of the way. But until Healthcare.gov is up and running 100%, don't celebrate yet.