7 of the World's Wealthiest Politicians and the Crazy Things They Spend Their Money On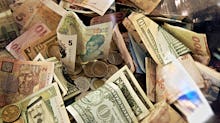 There are some politicians out there, who lead modest and humble lives. But that's not the case for everyone: some world leaders opt for building lavish homes, incredible car collections, and spending money on the finer things in life.
Although most national governments — save Vatican City — offer their leaders annual salaries, many politicians depend on privately owned businesses and individual investments to supplement their livelihoods and, on frequent occasions, extravagances.
Here are seven of the richest politicians out there:
1. Vladimir Putin
Vladimir Putin, Russia's President, is one of the world's wealthiest presidents. Even though Putin's presidential salary is $200,000, his lavish lifestyle, combined with Russia's high level of corruption, might mean that there is more to his earnings than meets the eye. 
Back in 2012, the secretive leader allegedly built an elaborate palace with a columned facade on the Black Sea, nicknamed "Putin's Palace." One of his former business associates told the BBC that the decadent palace was built in secret by Putin, for his own personal use. 
According to some reports, he has secretly amassed a fortune estimated to be between $40 to 70 billion. It's no surprise: Russia is considered one of the most corrupt countries in the world, according to corruption watchdog Transparency International.
2. Bhumibol Adulyadej
The reigning King of Thailand since June 9, 1946 Bhumibol Adulyadej is the world's longest-serving current head of state and the longest-reigning monarch in Thai history. Over these years, Bhumibol has amassed a net worth of over $30 billion, although estimates are difficult. Bhumibol and the royal family own massive amounts of land and large pieces ofequity in several of the country's major companies including its leading industrial, construction, insurance and banking companies. Bhumobil is mostly liked and respected in Thailand, but if he wasn't, Lèse majesté makes it a crime to insult or disparage the dignity of the monarch.
Along with this, all his fortunes are managed by the Crown Property Bureau, a unique body that is neither private nor government-run and reports only to Bhumibol, making it very difficult to paint an accurate picture of his wealth. Although there's no reason to think there's corruption afoot by Thailand's king, it would be next-to-impossible, and probably illegal, to find out anyways.
3. Hassanal Bolkiah
Hassanal Bolkiah, the current Sultan and Yang Di-Pertuan of Brunei, is estimated to have a net worth of approximately $20 billion. He assumed the throne in 1967 after his father was abdicated. Since then he has been very fond of his wealth, amassing the world's largest collection or rarest and expensive cars, including one Rolls-Royce coated with 24k gold. In fact, some car brands such as Lamborghini, Bently, Ferrari, Bugatti and Rolls-Royce make new cars exclusively for Bolkiah that are never sold or advertised to the public. Additionally, his 1,800 room palace, the Istana Nurul Iman, is considered the world's largest private residence.
A view of the throne room in the Sultan's gigantuous home. Image Credit: AP
As the country's first and current Prime Minister, has been criticized by many for his exhaustion of the country's oil reserves and inability to transcend its economy past petroleum exports. There was also a controvery in the late '90s when former Miss USA Shannon Marketic, former Miss Teen USA and future Miss USA Brandi Sherwood and Miss United Kingdom runner up Paula Bradbury were invited to the Sultan's palace for modelling jobs, but were allegedly held against their will and forced to perform sex acts on various members of the royal family. The women were eventually released and given monetary settlements, but due to the immunity of the ruling family as heads of state, no official case ever moved forward.
4. Abdullah bin Abdulaziz Al Saud
Abdullah bin Abdulaziz Al Saud is the current King of Saudi Arabia and has a personal fortune estimated at $18 billion. An ally of former President George W. Bush, the ruling leader runs state-owned oil monopoly Saudi Aramco and has thousands of investments in petroleum reserves around the world — although with his own nation controlling 18% of the world's oil, he doesn't have to look too far for liquid gold. A fan of horses and riding since his youth, Abdullah owns the largest stables in the Kingdom with over 1,000 horses. For his holidays, the King whisks away to a large palace complex in Casablanca that's equipped with two Heliports and surrounded by large mansions with 133 acres of lush vegetation.
King Abdullah is criticized by many for his country's harsh violations against women and members of the LGBTQ community. King Abdullah has pushed for more rights for women by allowing them the right to vote and compete in the Olympics (even those these things have been criticized by some as hollow gestures). 
5. Sheikh Khalifa bin Zayed Al Nahyan
President of the United Arab Emirates Khalifa bin Zayed Al Nahyan earned national acclaim upon his father's death and his accession to position as the country's Emir in 2004. While the An Nahyan family's collective wealth is pegged at $150 billion, estimates of Kahlifa's are unclear, but most put it somehwhere around $18-23 billion. Most of this wealth comes for his nation's oil reserve, but he also manages the world's second largest sovereign wealth fund, estimated at $627 billion.
Khalifa has invested a significant portion of his wealth on city development and even renamed the world's tallest man-made structure in Dubai after himself. He's also been largely philanthropic with his funds, building new hospitals, developing education funds and launching the UAE Pakistan Assistance Program to help displaced Pakistanis.  
6. Sheikh Mohammed bin Rashid al-Maktoum
Sheikh Mohammed bin Rashid al-Maktoum, Prime Minister and Vice President of the United Arab Emirates, nabbed the attention of many around the world in 2006 when he assumed his brother Maktoum bin Rashid Al Maktoum's seat. His family currently has a net worth over $4 billion. 
Sheikh Mohammed is an avid fan of horse and camel racing. When the UAE National football team won the Gulf Cup, the Sheikh and his family gifted the team a combined $24 million USD. He's also a major figure in thoroughbred horse racing and breeding, owning Darley Stud, the largest horse breeding operation in the world. The Sheikh also own the yacht Dubai, which, at 162 meters long, can host 155 people and is the world's third largest yacht.
Though Sheikh Mohammed, who is also the official monarch of Dubai, has encountered numerous lawsuits, he's settled most of them out of court in monetary agreements.
7. Hans Adam II
Officially Johannes (Hans) Adam Ferdinand Alois Josef Maria Marko d'Aviano Pius von und zu Liechtenstein, Hans Adam II is the current Prince of Liechtenstein and head of a 900-year-old family. Along with his family's money Hans Adams owns and operates the privately held wealth and asset management bank LGT Group, giving him a family fortune of $7.6 billion and a personal fortune of about $3.5 billion, making him Europe's wealthiest monarch. He also owns an extensive art collection, much of which is publicly displayed in Vienna's Liechtenstein Museum. 
In May 2009 Liechtenstein taken off the Organisation of Economic Co-operation and Development's "uncooperative tax haven" list after tax evasion scandals brought investigations and calls for more transparency in the country's banking sector.