Razzies Nominees 2014: The Official List of All the Worst Films of 2013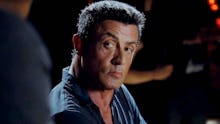 Awards shows are inherently silly. We love them for the glitz, glamour and humor (hi Amy and Tina!), but often they're more about politics than the quality of the films in question. That's where the Razzies come in.
The Razzie (or Golden Raspberry) Awards are arguably the most honest representation of a year in Hollywood. They don't cherrypick the worst films — the straight-to-DVD lot — but, rather, take down bigger name films that reflect the industry's relentless trend-hunting and habit of catering to the lowest common denominator. 
In a season where Hollywood gives itself a huge pat on the back, the Razzies are here to remind us of the films that were perfectly average. This year, the Worst Picture nominees are After Earth, Grown-Ups 2, The Lone Ranger, A Madea Christmas and Movie 43.
The worst actor category is even better. Johnny Depp (The Lone Ranger), Lindsay Lohan (The Canyons) and Jaden Smith for (After Earth) all have a shot at "glory" after their nominations were revealed Wednesday — a day before the Academy Award nods are announced. 
Meanwhile, Adam Sandler may win his third Worst Actor trophy in a row, thanks to the widely-panned Grown Ups 2. For his part, Sylvester Stallone is up for worst actor of all-time, garnering his 31st nomination for his three most recent films: Bullet to the Head, Escape Plan and Grudge Match. This is after he was honored at the 2000 ceremony as Worst Actor of the 20th Century. 
The beauty of the Razzies, though, is that their vitriol is not so much directed at the stars as it is the Hollywood system. Judging by the 2010 awards season, Sandra Bullock gave both the very best and very worst performances by an actress in 2009. She scooped an Oscar for The Blind Side and yet was game enough to turn up to the Razzies ceremony the night before to collect the Worst Actress trophy for All About Steve. The Oscars are always creating a narrative of brilliant success and artistic genius; the Razzies are there to remind show business that it's mostly show.
So as the likes of Gravity and 12 Years a Slave are set to be honored at this year's Academy Awards, spare a thought for Sandler et al. as they are mocked and derided at the Razzies.