Syria Uses Electronic Army to Spread Propaganda Online – and These Other Governments Do Too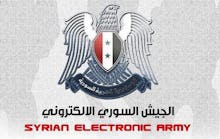 To get a political message out these days, the Internet is essential. Online, and particularly on social media, public opinion is often gauged by the ability to marshal the digital grassroots. But as a primary source for today's news consumers, the Internet has become the latest front for conflicts across the world, as states and their supporters seek to mobilize and manipulate public opinion of their cause.
Such is the case for the ragtag group of pro-Syrian hackers known as the Syrian Electronic Army (SEA). They have garnered significant headlines since 2011 for brazenly hacking Syrian opposition websites, Western websites (particularly of the news media) and spamming popular Facebook pages with pro-Assad commentary. On Jan. 23, CNN was hacked by the SEA, just a week after Microsoft confirmed that a "small number" of employee email accounts had been compromised.
So is the Syrian government mobilizing hackers and commenters in its online propaganda war? Probably. But they're pretty late in the game when it comes such tactics. The U.S. and its allies are far ahead.