What Channel Are the Grammys On? And Other Important Questions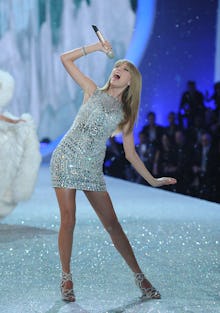 If you're tuning in for the 56th Grammy Awards on Sunday night, you can catch the broadcast on CBS. Neither the network nor the Grammy website will offer online streaming of the ceremony, so if you don't own a TV, we can't help you there. (But we hear that the Internet is a pretty friendly place.) For inquiring minds, the show begins at 8 p.m. sharp, don't be late. 
However, there will be a number of official live streams for the red carpet arrivals. 
Prepare yourself by checking out the full list of Grammys 2014 Nominees and listening to the 10 Grammy Underdogs Who Deserve to Beat Out the Superstars.