What McDonald's Looks Like in 6 Different Countries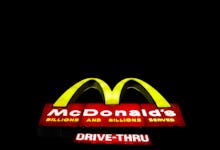 This week, communist Vietnam welcomed the world's largest symbol of capitalism with open arms, velvet ropes and balloons. Ending the wait for those bite-sized chicken nuggets and salty fries, the country's largest city, Ho Chi Minh City, opened its first McDonald's.
While many lament the fast-food chain for its ties to increasing rates of obesity, sub-standard living wages and environmental and animal rights concerns, Vietnam — or at least its leaders — couldn't be happier. McDonald's awarded the franchise to prime minister's son-in-law, Nguyen Bao Hoang or Henry Nguyen, as he's known in the West.
"I have been a big fan of McDonald's my whole life and have had so many wonderful experiences there, including one of my first jobs when I was a teenager," Nguyen said in a statement issued by McDonald's.
The sizzling chicken grease smell of hyper-capitalism lured hundreds to the opening party, where families took pictures of their children next to their happy meals and groups of friends braved two-hour lines for a Big Mac. For many, McDonald's is a symbol of forward-moving, modern culture. Of course, the chain added a local option for Vietnamese customers: the McPork sandwich.
Given Ronald McDonald's global reach, with hands in most countries around the globe, there's no telling how the food-scape of Vietnam could change. Undoubtedly, McDonald's will bring both interesting food items and even more interesting workers' rights practices to Vietnam.
Here are six places where McDonald's masks — and pretty well if I might add — its domineering neoliberal look:
1. India
The McDonald's welcoming party was not so cheery in India. Many feared the food giant would continue to use beef products in the Hindu country. Avoiding massive uproar and the legal issues of offering a traditional menu, McDonald's doesn't serve beef or pork at its India locations. However, many reject McDonald's locations near places of worship.
In India, the McAloo Tikki is a menu item you won't find elsewhere. The spiced potato croquette in that familiar McBun is an item of choice. 
2. Malaysia
Citizens, students and guest workers have tried to raise wages in Malaysian McDonald's for years, including protests synchronized with protesters from around the globe.
While McDonald's won't address any worker grievances, it happily serves prosperity to its customers in a chicken or beef burger layered in black pepper sauce and onion — its "Double Prosperity Burger."
3. Mexico
In Mexico, the McMollette replaces the classic egg and switches it with re-fried beans and tomato salsa, a twist to the classic McMuffin. Though McDonald's initial opening in the country was not met with great resistance, protests eventually caught up with the company. When anti-immigration passed in the U.S., citizens smashed windows of a McDonald's chanting, "Yankee, Go Home!"
4. France
After withstanding a series of militant attacks led by outraged farmers, McDonald's set up shop in a country once known exclusively for its high-end eating habits. To meet high French culinary standards, McDonald's knew it couldn't just offer anything to Parisian customers. With a McCafe attached to every restaurant, a hungry customer can order their choice of macaroons, tiramisu or a slice of cheesecake.
5. China
Like McDonald's fries, some things follow the restaurant wherever it goes. Workers in Hong Kong have staged massive protests against low wages and what they consider a lack of social responsibility.
Additionally, concerned parents and religious groups have protested the chain's use of beloved cartoon characters in Happy Meal giveaways, arguing it maliciously draws children to buy their food. In Hong Kong chains, customers can request a bowl of corn instead of fries.
6. Czech Republic
Since the early '90s, anti-neoliberalism protesters in the Czech Republic have used creative and often dramatic theatrical displays to protest the corporation. That hasn't stopped the corporation from introducing new menu items, including this classic toast with cheese.