Mozilla's CEO Resigns, Showing the Power of the Internet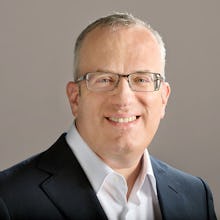 According to a post on Mozilla's official blog, the recently controversial Brendan Eich has stepped down as Mozilla's CEO following a firestorm of criticism when it was revealed that he'd previously supported California's anti-gay marriage law Proposition 8. 
"Mozilla prides itself on being held to a different standard and, this past week, we didn't live up to it," Mitchell Baker, Executive Chairwoman, wrote in the blog post. "We know why people are hurt and angry, and they are right: it's because we haven't stayed true to ourselves.
"We didn't act like you'd expect Mozilla to act. We didn't move fast enough to engage with people once the controversy started. We're sorry. We must do better.
"Brendan Eich has chosen to step down from his role as CEO. He's made this decision for Mozilla and our community."
Image Credit: Wikipedia
The announcement comes just a day after the Guardian published a story in which Eich reaffirmed that he would not be stepping down from Mozilla for what he called not a private, but a personal decision. 
"I don't want to talk about my personal beliefs because I kept them out of Mozilla all these 15 years we've been going," he in the interview. "I don't believe they're relevant."
Eich had been a part of the Mozilla organization since its inception, but only recently garnered public notice when he took over as CEO in late March of this year. The online dating service OkCupid was one of the first to fight back when it prevented Mozilla users from accessing its website, instead suggesting lover-seekers utilize a different, less-gay-hating explorer like Google Chrome or Apple Safari. 
"It's clear that Brendan cannot lead Mozilla in this setting," Baker told re/code this morning, adding that she would not and could not speak for Eich. "The ability to lead — particularly for the CEO — is fundamental to the role and that is not possible here."
Eich is somewhat of a titan in the field, having created the major JavaScript programming language. Baker reiterated that Eich — not Mozilla's board, which includes prominent Silicon Valley entrepreneur and investor Reid Hoffman — made the final decision to step down. 
"I think there has been pressure from all sides, of course, but this is Brendan's decision," Baker said. "Given the circumstances, this is not surprising."
It was also recently revealed that Eich had made a series of other donations to fringe members of the Republican party years before his now infamous Prop 8 involvement.
At this time, it's not immediately clear who will take over Mozilla's CEO position. But what is clear is that this ugly situation turned into an admirable example of a major company acting in a way that not only recognizes the concerns of its users and the public, but that recognizes the importance of all human rights, whatever their form.