Watch These 14 Indie Artists Now, Because YouTube Is About to Remove Them for Good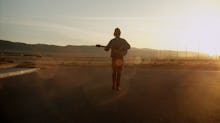 The war to control the premium streaming market just produced its latest casualties: some of the greatest music videos by our most creative artists.
Last week, a YouTube executive told the Financial Times that, as part of the online video giant's plan to launch the paid subscription service "YouTube Music Pass" later this summer, they will harshly penalize record labels that don't comply with their new licensing agreement. YouTube will strip those uncooperative indie labels' content from the site within a matter of days.
While YouTube has already negotiated deals with about 95% of the music industry, including major labels Sony, Warner and Universal, the remaining 5% have refused to agree to YouTube's demands, citing unfavorable terms. "Unfavorable terms" probably has something to do with exceptionally low royalties. Those labels are currently seeking legal action from European regulators. 
But it's not just about royalties. It's about the musical culture we only ever seem to degrade these days. Over the last decade, YouTube has emerged as one of the primary sources for music discovery, helping to launch the careers of chart-toppers like Justin Bieber and providing up-and-coming artists with exposure and ad revenue they would not have had otherwise. It also happens to be the most popular way for a lot of young people to listen to music. If YouTube can make this play, then they will seriously hurt an already ailing indie music scene. 
Two of the definitely affected labels, XL Recordings and Domino, represent some of the biggest names in quality music. Here are 13 videos that will be removed from YouTube if agreements aren't reached soon. Enjoy them while you still can.
1. "Girl" by Jamie xx
One-third of famed U.K. band the xx, Jamie xx channels the weirder side of his electronic leanings in his solo work. This is experimental electronic music at its best. His most recent single "Girl" features an animated music video that perfectly complements the song's spacey, ethereal vibe — it's a reminder that if we lose indie music on YouTube, the quality and inventiveness of our music videos will seriously decline.
2. "Ingenue" by Atoms For Peace
A supergroup if there ever was one, Atoms for Peace features members of both Radiohead (Thom Yorke and producer Nigel Godrich) and the Red Hot Chili Peppers (Flea). Learn some of Yorke's killer choreography from "Ingenue" before it gets pulled for good.
3. "Water Me" by FKA twigs
FKA twigs is a British songwriter and performer making waves with her trippy brand of R&B/pop and her bold stance on female sexuality. The video for her blippy, ruminative "Water Me" is primarily a tight shot of her crying face, making an already affecting song all the more powerful. Boldness like this doesn't come with a major label.
4. "Swing Lo Magellan" by Dirty Projectors
Brooklyn rockers Dirty Projectors are known for for their intricate arrangements and other-wordly harmonies. The video for "Swing Lo Magellan," which features lead singer David Longstreth walking slowly through suburbia, was shot in one beautiful take. 
5. "Easy Easy" by King Krule
King Krule is a critically acclaimed British singer/songwriter reminiscent of The Clash and Billy Bragg. He's also 19 and has a voice like a 60-year-old man. The lo-fi video for "Easy Easy" reinforces his DIY aesthetic, showing him kicking around London rooftops in an ill-fitting suit.
6. "Why'd You Only Call Me When You're High?" by Arctic Monkeys
One of the U.K.'s finest rock exports of the past decade, the Arctic Monkeys serve up an R&B-tinged brand of rock that drips with heavy swagger. Their "Why'd You Only Call Me When You're High?" video features an intoxicated Alex Turner hallucinating down city streets alongside the track's badass bass line.
7. "True Thrush" by Dan Deacon
Electronic musician Deacon is best known for his out-of-control live shows, but he has some truly chaotic videos for those playing the home game. "True Thrush" is basically the music video equivalent of Telephone: Different filmmakers are shown a video and then asked to recreate it from memory. The results are as fun as the music.
8. "Hurt Me Now" by Austra
Austra is a Canadian electronic trio known for dark, serious dance music bolstered by Katie Stelmanis' powerfully emotive voice. Their video for "Hurt Me Now" is set in a dance studio not unlike this one and features what very well could be True Detective's green-eared "spaghetti monster" as prima ballerina. 
9. "Big Wheel" by Cass McCombs
Hard to pin down in any single genre, famed singer/songwriter McCombs bridges the gap between Lou Reed and Bob Dylan. He's the kind of indie artist who carries the torch for the older generation. The artsy video for "Big Wheel" juxtaposes bold text with found footage to dizzying effect. 
10. "Talking Backwards" by Real Estate
The SEO-repellent Real Estate is a five-piece from New Jersey known for a beachy, laid-back approach to indie rock. The vibes in their video for "Talking Backwards" are chill as ever, interspersing studio footage with clips of the band hanging around town. You won't find as perfect a retro-rock group as this on a major — you won't find as casual a music video there, either.
11. "The Riverbed" by Owen Pallett
Pallett is one of the best musicians you've never heard of, having played with everyone from Arcade Fire to Taylor Swift. He's a true polymath — his brilliant music theory dissections of pop music have been incredibly popular across the Internet. His own sweeping epic "The Riverbed" gets a cinematic treatment in a music video that really does end with a cliffhanger.
12. "Diane Young" by Vampire Weekend
Vampire Weekend is perhaps one of the biggest indie success stories of the last few years. Their video for "Diane Young" recreates the Last Supper with a star-studded cast of extras including Santigold, Chromeo, Sky Ferreira and David Longstreth from the Dirty Projectors. 
13. "You're Not Good Enough" by Blood Orange
Blood Orange is the brainchild of British singer/songwriter/producer Dev Hynes. Gia Coppola recently directed a Flashdance-esque video for Blood Orange's "You're Not Good Enough" for Urban Outfitters' UO Music Video Series, featuring Hynes leading what would be one hell of a jazzercise class. He's the new face of R&B — it's important that we actually get a chance to see him dance.
14. "Rolling in the Deep" by Adele
Yeah, you read that correctly. Adele may be one of the biggest artists on the planet, but she's signed to the independent U.K. label XL Recordings because an artist like this deserves total control.
Unless XL comes to an agreement with YouTube soon, you'll have to cry along to audio-only versions of her powerhouse break-up anthems.