25 Incredible Photographers You Should Follow on Instagram Right Now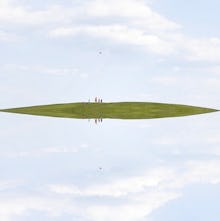 In the art, design and fashion worlds, Instagram has cornered the market as the social media must-have. While photography purists initially criticized the "cheapening" effect of the app's filters, it seems those voices have been quieted by the roaring of photographers who proudly flock to the app to create, share and connect with followers through carefully crafted images right in the palm of the beholder's hand. 
In case your Instagram feed is being held hostage by banal food porn and horribly executed normcore #ootd from your friends, the list below will add a creative and curated eye to your feed. These photographers, both established and emerging, are pushing the boundaries of what art is, how to create it (and even how to sell it) in the digital age.
1. @pauloctavious
Chicago-based photographer, Paul Octavious, is probably one of the most decorated on our list. Having worked with Nike and The New York Times, Octavious' images are thoughtful and ethereal. The best part of his Instagram feed is his #samehilldifferentday series, capturing the ceremonies, people and natural changes that have transformed a simple mound of grass throughout the past few years.
2. @witchoria
Graphic designers often make the most delectable Instagram art, and in Victoria Siemer's case, her photography is as devilishly fun to look at as it is thought-provoking. Your first thought? Probably, "Wow!" — if not, "How?"
3. @paridust
Pari Ehsan has taken the now ubiquitous relationship between fashion and art (hello, Art Basel) and Insta-mashed it in an entirely fresh and exciting way. You don't have to be a fashionista to appreciate her composition and use of color.
4. @argonautphoto
As a National Geographic photographer, Aaron Huey's feed is a lesson in the spaces and faces that inhabit this beautiful, complex planet we call home. Each photo is accompanied by an anecdote from Huey's travels or experiences in snapping the accompanying image. 
5. @thiswildidea
What do you get when you photojournal man and his best friend? You get endearing, funny and beautifully shot Instagram images of photographer Theron Humphrey and his Coonhound Maddie who give us a peek into their country living and frequent travels.
6. @quazimottoonwx
I was lucky enough to be photographed by J. "Quazi" King at AfroFest last year, and while my mug didn't make the Instagram cut, I've been a follower of Quazi ever since. He has a knack for beautiful portraits that move beyond street style and capture the unique energy of every subject he snaps.
7. @pketron
Photographer Pei Ketron manages to mesmerize with every single photo she shares on Instagram. Showing a dazzling array of lines, color and scale, Ketron's images are hard to forget. 
8. @matsumotokazuo
This art director's Instagram feed does all the talking. His images somehow make you feel like you're the last person on Earth, in the most beautiful way possible.
9. @petesouza
As Chief Official White House Photographer, you might expect Pete Souza to be a "by the books" kind of photog. On the contrary, Souza is a daring artist who captures President Obama and our nation's political activity in equal measure whimsy and earnestness.
10. @brahmino
Simone Bramante fancies himself a storyteller first and photographer second. Accordingly, his Instagram feed is genred in a mix of fantasy and reality that merge to create one amazing shot after the next.
11. @inezvinoodh
Fashion photographers (and spouses) Inez van Lamsweerde and Vinoodh Matadin are quite the team — they've shot for everyone from Gap and Balmain, to Prince and Lady Gaga. Follow their Instagram feed for a daily fix from two of fashion's most creative minds.
12. @garethpon
South African Gareth Pon chronicles his filmmaking and travels to Berlin, London and beyond. (He hopes to Instagram from space, next!) His photography is sure to give you wanderlust. 
13. @janske
This is a feed for the introspective at heart. For anyone who simply needs a beautiful landscape to peer upon, @janske's collection will let your imagination run wild.
14. @muradosmann
Murad Osmann's photo journal across the globe with girlfriend Nataly Zakharova has led to an infectious feed of photos dubbed #followmeto and an almost cult-like Instagram following curious to see where the couple will pop up next. It may be photoshopped, but the eye candy is so delicious that it doesn't matter.
15. @jasonmpeterson
This photographer captures the urban landscape in a haunting series of mostly black-and-white Instagram photos. His Instagram bio reads, "follow me into the dark," and over 200,000 already have.
16. @humansofny
You may have heard of the Facebook page or flipped through the book, but there's nothing better than having Brandon Stanton's honest portraits of passersby delivered directly to your Instagram feed. And because each shot is accompanied by an anecdote from his encounter with the people in his photos, it's easy to get carried away in one story after another. 
17. @adamsenatori
Pilot Adam Senatori shares breathtaking bird's-eye views of the various cities and landscapes he soars over during his time spent in the cockpit. These are the images we always hope to capture (never succeeding) from our window seat.
18. @fosterhunting
Former Ralph Lauren designer Foster Hunting seduces his Instagram followers with photos from his travels across the country. From bird's-eye surf photography to shots of America's rustic landscape, it's safe to say Hunting does not miss his desk job at all.
19. @justinmeadmaxon
Photographer Justin Maxon only uses his iPhone to post to Instagram, avoiding DSLRs. The result? Visually striking images that present a world view not necessarily based in reality, but rather, grounded in the artist's unique experiences.
20. @cassblackbird
While technically a fashion photographer, Cass Bird's Instagram feed is a lesson in humanity. Her portraits of models, friends and family reveal the many complex (and fun) layers of her subjects.
21. @amivitale
As a National Geographic photographer, the impact of Ami Vitale's images extend far beyond the frame of Instagram, yet they also manage to be so intimate — a look in a child's eye in Kashmir or an embrace between a girl and her horse in Montana — that it's hard not to feel connected to her many global photo subjects.
22. @stefanounterthiner
Wildlife photographer and zoologist Stefano Unterthiner's Instagram feed will dazzle you with adorable, frightening and striking photos of animals in their natural habitat. This feed is not to be missed, even if you're not an "animal person."
23. @rick_poon
Photographer Rick Poon serves us Instagram food porn (and travel!) at its finest. Delicate, savory and clean, his culinary images will put your most well-lit food shot to shame.
24. @zakshelhamer
The motion (and emotion) that travel photographer Zac Shelhamer captures in his images is seductive enough to make you want to ditch corporate America and flee across the country on a surfboard, snowboard or motorcycle in true Shelhamer-style.
25. @dondregreen
NYC native Dondre Green is a graphic designer and photographer who makes his city his subject. As an artist, his Insta-cool and free spirit radiates from the photographs of friends and strangers heightened by New York's vibrancy and mundanity.