What Went Wrong With This Summer's Blockbusters?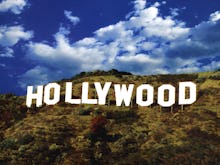 Financially speaking, 2014 has been the worst summer for Hollywood in eight years. Rather than one-two punches rocking the big screen, ticket sales have taken a beating. It seems American audiences have, quite frankly, grown bored of cookie-cutter summer blockbuster fare and are now spending their money on smaller, more interesting films, not to mention the endless entertainment rabbit hole that is online streaming. 
It's a 180 from where we were last year. 2013 was the highest grossing summer of all time, with a whopping collective $4.75 billion in domestic revenue. At only a few weeks shy of Labor Day, the official "end of summer" for Hollywood, no film has even grossed more than $300 million. For reference, Iron Man 3, the top summer film of 2013, made more than $409 million. This year's current highest grossing film, Transformers: Age of Extinction, has made almost $238 million.
Image Credit: GeekTyrant
Right now 2014's total summer gross hovers around $2.7 billion. Big studio releases like Lucy and Hercules, along with the forthcoming Guardians of the Galaxy and Teenage Mutant Ninja Turtles, simply won't be able to turn the season's abysmal numbers around. Current estimates project that by summer's end, revenue will be "down 15% to 20% compared with 2013, the worst over-year decline in three decades."
So, what happened? Studios shattered records in 2013, and played the same hand this year. 2013 was a summer of franchise hits (Iron Man 3, Despicable Me 2, Man of Steel, Fast & Furious 6, Star Trek: Into Darkness); 2014 gave us Transformers: Age of Extinction, X-Men: Days of Futures Past, The Amazing Spider-Man 2, 22 Jump Street and Dawn of the Planet of the Apes). Instead of a repeat, sales plummeted.
Some argue that this summer has been a fluke, since theaters lacked the animated or family-friendly films that usually help bolster summer numbers. Before the death of franchise star Paul Walker, Fast & Furious 7 would have been released this summer, prompting more what-if speculation. Ditto for the Wachowski siblings' delayed sci-fi tentpole Jupiter Ascending. But audiences may just be tired of seeing the same films repackaged for a new summer. Spider-Man 2, Iron Man 3, Transformers 4 — we've seen these movies before. It's no wonder the magic is starting to fade.
Entertainment Weekly compared ratings from CinemaScore and Metacritic to formulate a critical GPA for each year's releases. So far critics have actually preferred 2014's slate, but opening night audiences gave this year's films a 3.44 and 2013's a 3.45. That's still not much of a difference in quality to account for our box office woes, but the standard "good" in a summer blockbuster may be precisely the problem Hollywood is facing.
The slate for 2015 shows that the studios see this summer as a fluke, and plan to continue banking on franchises, modern reboots and hoped-for monstrous turnouts. Perhaps the industry should really look to this summer's more unexpected critical and audience hits for inspiration.
The Daily Beast reports that Richard Linklater's Boyhood, shot in real time as its young star grew up, "had the best per-location average of any release this summer and the second-best average of the year, behind only [Wes Anderson's] The Grand Budapest Hotel." Boyhood's box office numbers show that Americans still want to go to the movies — they just want to see movies that are different, novel, engaging, intelligent: good. 
Image Credit: Mashable
The nosedive in ticket sales coincides with the increasing popularity of digital downloads, rentals and original streaming content. Going to the movies is not the most economical affair, after all. Online series like Netflix's celebrated Orange Is the New Black and feature films immediately available for rent pose a threat to the theater-centric economy. Why spend $30 at the movies when you can enjoy something from home that is, more often than not, better than what's showing at the theater? 
Perhaps therein lies the solution to Hollywood's current blockbuster crisis: It's not about which movie has the biggest explosions and the best CGI, it's about which movie actually strikes a chord... while also offering an experience that demands to be seen on the big screen.
Numbers don't lie, and September 2015 will serve as a critical litmus test for how Hollywood approaches the blockbuster of the future. Hopefully the studios will wake up and opt for a higher standard of storytelling.