Cheap things on Amazon that'll impress the hell out of you
It's rare that products are all this good.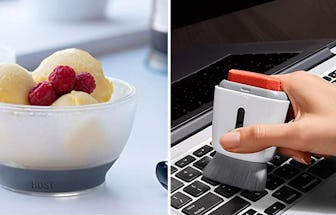 Amazon
We may receive a portion of sales if you purchase a product through a link in this article.
Sometimes I only think about restocking my cleaning supplies or budget-friendly clothing pieces when I think about buying things from Amazon, but there are a ton of finds out there that are surprisingly cool. These things won't just impress you — everyone that comes over and sees your aesthetic decor piece, fun kitchen find, chic skincare products, or seriously useful cleaning tool will be impressed too.
Not only will these unique things impress the hell out of you, but they still have that classic and budget-friendly Amazon price tag — such a win.