Contractors say if your home doesn't have any of these things, it looks outdated
Here's how the pros upgrade their homes.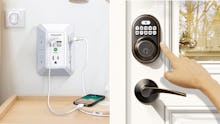 We may receive a portion of sales if you purchase a product through a link in this article.
Have you ever visited a friend's house for the first time and been absolutely blown away by their high-tech appliances and stunning decor? If those spaces sometimes seem too good to be true, a professional contractor may very well have helped them make those important updates to freshen up their home.
Contractors know a lot about homes and know when something can really date your living space. Not only can these specialists make your place look incredible, but they can help work out logistical kinks without your spending a fortune; keep scrolling to read their top tips for making sure your home stays cozy and current.