Real estate brokers say these small things make houses look much better
Make your home photo-ready with the help of these budget-friendly buys.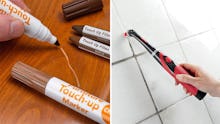 Amazon
We may receive a portion of sales if you purchase a product through a link in this article.
Real estate brokers see all of the strange things that make houses look less than sellable. And of course, part of their job is to make sure homes look picture perfect to find the best buyer possible. Those things combined means they're pretty much experts when it comes to small things that could make our homes look way better.
Instead of getting overwhelmed by a cluttered cabinet or a kitchen you're sort of tired of, these experts will let you know exactly what to focus on in your home to make it look its very best.