Professional cleaners say you could save a sh*tload of money with any of these clever tricks
A cleaner home and a bigger bank account? Heck yes.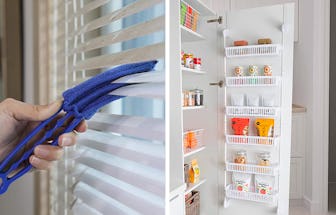 Amazon/Mic
We may receive a portion of sales if you purchase a product through a link in this article.
There's something that makes cleaning and household chores even more annoying to do each week: how expensive it is to keep all of my go-to cleaning products stocked up. It's even worse when I spend money on viral cleaning tools or try out new sprays, and they don't actually work.
So, I decided to ask professional cleaners how to save some serious money on my cleaning routines and what things really work. Luckily, they all have a ton of super clever tricks that are guaranteed to save a ton of money — all while keeping a home spotless.