The best money-saving products with near-perfect reviews on Amazon
Genius ways to squeeze more out of your paycheck.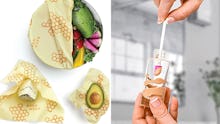 Amazon
We may receive a portion of sales if you purchase a product through a link in this article.
Amazon is like the New York City of online shopping: It's big, bustling, and if you stray outside your neighborhood (i.e., if you're looking for something new), it can be a little intimidating. As someone who essentially writes "guidebooks" for getting around on Amazon, my best piece of advice is to consult those who are native to the territory — and that's the reviewers. That's why I've put together this list of ingenious money-saving products that all come backed by thousands of near-perfect reviews. Take a look, and you'll save a few bucks while navigating your way around the site that never sleeps.