These weird, common problems you deal with actually have clever, cheap solutions
You'll never have to deal with these inconveniences again.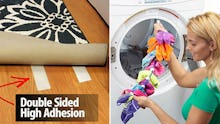 We may receive a portion of sales if you purchase a product through a link in this article.
It's easy to grow used to annoying everyday problems and forget that there are plenty of cheap solutions out there to fix them. And guess what? Those solutions are available on Amazon.
Whether you're trying to get unwanted insects under control around the house, finally keep track of your socks on laundry day, or even control the amount of sunlight shining into your room while you're trying to nap, the following products will undoubtedly help improve your life and solve the issues you're dealing with.