9 songs helping us dream up a less hellish 2021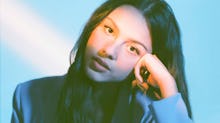 Photo credit: Erica Hernandez
Okay, I'm not going to predict in a public forum that this year will be any better than the one that came before it. In just one long month, we've had numerous indications of the crass stupidity and brutality continuing unabated. But there are also those glimmers of hope for the optimists among us — some of the worst features of the last four years are already being reversed, promising vaccines are gradually making their way to the general public, and the Wrens might finally have a new album to release.
Although you can size up some aesthetic consistencies in pop music from the past few administrations — sunny, flash mob-ready euphoria during the second Obama term; moody, downcast bedroom pop of the Trump years — it's far too early to map out any trends like that moving forward. So rather than project any kind of optimistic, feel-good lens onto what the next half-decade or so could bring, here are just a few new songs that leave me invigorated by the possibilities of this year. Call it a list of my most-anticipated music of 2021, or at the very least music that feels closer to seeing its way onto a live stage than anything released last year.
Wild Pink — "Oversharers Anonymous"
Allergic to any sort of regression, Wild Pink's John Ross can't help but level up from the pristine heights of 2018's Yolk in the Fur. The third single from next month's A Billion Little Lights is something of a sampler for his songwriting talents. With his soft-spoken wisecracks on the modern condition, Ross finds new ways to fuse empathy and worthy skepticism (see: "You're a fucking baby, but your pain is valid too.") His gorgeous spin on heartland rock, complete with the robust violin tracking, lets you imagine a conestoga wagon rumbling just beyond the frame.
Blanck Mass — "Starstuff"
Benjamin John Power's maximalism has rarely known any guardrails. Best known as one half of the titanic electronic noise duo Fuck Buttons, Power appears to be doubling down here on February's In Ferneaux. Since it's split into just two lengthy tracks — "Phase I" and "Phase II" — he released the segment "Starstuff," which is probably the most modest possible way to classify something that kicks into another gear and soars without limit.
Camp Trash — "Bobby"
Although they haven't been a band for long, you can already feel the Camp Trash hallmarks snapping into place on their debut EP Downtiming. If your favorite strain of emo is the incredibly melodic, riff-centric capsules of serotonin the Get Up Kids mastered and newer acts like Oso Oso carry the torch for, this is the stuff right here. "Bobby" makes a great entry point, where they just pile on the little guitar exhales in the pre-chorus, and ride the jangly wave to something better.
Portrayal of Guilt — "Garden of Despair"
Something about nihilistic, shattering hardcore hits just right in the dead of winter for some reason, so Portrayal of Guilt arrived right on time. The rip-roaring Austin band's lyrical heaviness helps to propel these songs that swallow you like quicksand. "Garden of Despair" is both one of the longest and most efficient vehicles for their sonic assault, and the kind of thing you'd cruise through a wall blasting.
Yasmin Williams — "Sunshowers"
Every track on Yasmin Williams's Urban Driftwood will be in my heavy rotation for the foreseeable future, as it's just the right kind of skittering, instrumental acoustic guitar work to boost productivity, but why not start with opening track "Sunshowers"? Just a tease of the remarkable, percussive fingerwork she brings to the instrument here, Williams's virtuosity lends this a gentle, glistening entry point.
Arlo Parks — "Black Dog"
I know — this one technically debuted as a single in 2020, but I didn't hear it until the album came out today. It counts! Arlo Parks files under the bumper crop of indie singer-songwriters operating in that restrained, emotionally intelligent zone with such an acute grasp of melody. Sometimes a single-word delivery can just grip you by the lapels and never let go, and the way Parks intones and snaps off "cruel" in the chorus hits me every time. The little unquantifiable things are sometimes enough to stand out.
Pony — "Couch"
Supercharged power-pop will never go out of fashion, so thankfully Pony's here to bring the right energy into the year. The Toronto band is readying its debut record for release in April, but already has a strong pool of singles and EPs to draw from. "Couch" is the latest, giving a suitable burst of energy and guitar might to a song all about figuring out how to channel the useless energy in life.
YN Jay — "AHHHHH, Pt. 2"
The year's light on any true marquee rap releases so far, but YN Jay's latest tape Ninja Warrior serves as a raucous victory lap for the young Flint MC. Exceedingly adept at nasty, nasty punchline-heavy raps, the trend carries on here. "AHHHHH, Pt. 2" finds him weaving in and out of syncopation with Sada Baby gliding into the deliriously horny universe. Cartoonish, vivid, and restless.
Olivia Rodrigo — "drivers license"
We're possibly entering the phase where the song's ubiquity starts to undercut the brilliance of "drivers license," but don't be fooled. Olivia Rodrigo's debut single is an unlikely phenomenon, finding the midpoint between the oversaturated breathy Spotifycore that populated so much of the past decade and Phoebe Bridgers's melancholic minimalism. It's one of the most promising pop sensations in recent years because she has a mighty enough voice to imbue the right kind of melodrama.