Your home could look a hell of a lot better with any of these cheap, clever tricks, according to designers
Pro advice that makes it easy to make your place your dream home.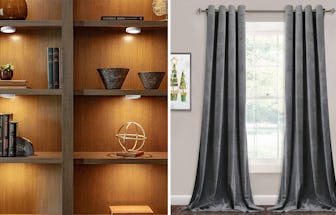 Amazon
We may receive a portion of sales if you purchase a product through a link in this article.
Interior designers are in the business of making your existing space better. That's why I reached out to designers to gather their favorite tips and tricks that make it easy to make your home look a hell of a lot better without doing a lot of work — no contractor necessary. In addition to quality items at surprisingly low prices, products that cleverly hide clutter, and smart visual tricks that make any space look better, these hidden gems are all fast and easy to install and set up yourself.